Many concert organisers make recordings of their events, generally for archival purposes: the unpublished musical moments thus immortalised often remain inaccessible to the general public.
This observation gave rise to the b•concerts project, a completely free app and website. The platform offers a large catalogue of audio recordings of classical music and jazz concerts provided by their partners (concert halls, festivals, foundations, etc.).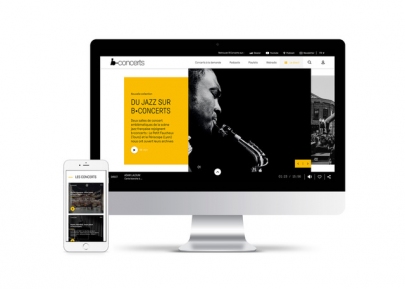 Regularly enriched, this sum of archives constitutes an immense heritage valued on b•concerts. The platform is not content to simply put these pages of the history of live music online, but also to offer new content, likely to whet everyone's curiosity. Artists, organisers, musicologists, young spectators and faithful music lovers all contribute to b•concerts in original programmes and podcasts. These productions give a new perspective on past concerts. Live broadcasts punctuate a rich and varied programme schedule, able to satisfy all audiences eager for live music.
WildKat Paris is delighted to accompany the launch of b•concerts in Spring 2022! Stay tuned!
Services:
Live Entertainment Streaming Platform