QUICKSILVER brings together leading historically-informed performers in North America today. Described as "drop dead gorgeous with a wonderful interplay of timbres" (Early Music America) and praised for "impeccable, soulful playing" (New York Times), Quicksilver vibrantly explores the rich chamber music repertoire from the early modern period to the High Baroque.
The ensemble has garnered accolades at numerous music series and festivals, receiving critical acclaim and repeat invitations. Quicksilver's debut recording, Stile Moderno, was praised as "technically expert, flexible in phrasing, and stylish in ornamentation, fully aware of this music's rich sense of theater" (Fanfare Magazine). Quicksilver's recording, Fantasticus, was named a Top Ten Recording of 2014 by The New Yorker and lauded as "Fantasticus, indeed" (Gramophone).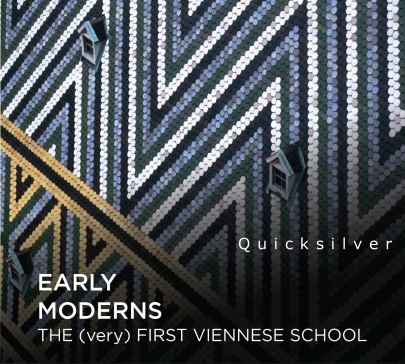 WildKat PR is thrilled to promote the new album of QUICKSILVER, EARLY MODERNS: The (very) First Viennese School, to the press in France, UK, US and Germany.