Spitalfields Music Festival announces 2020 programme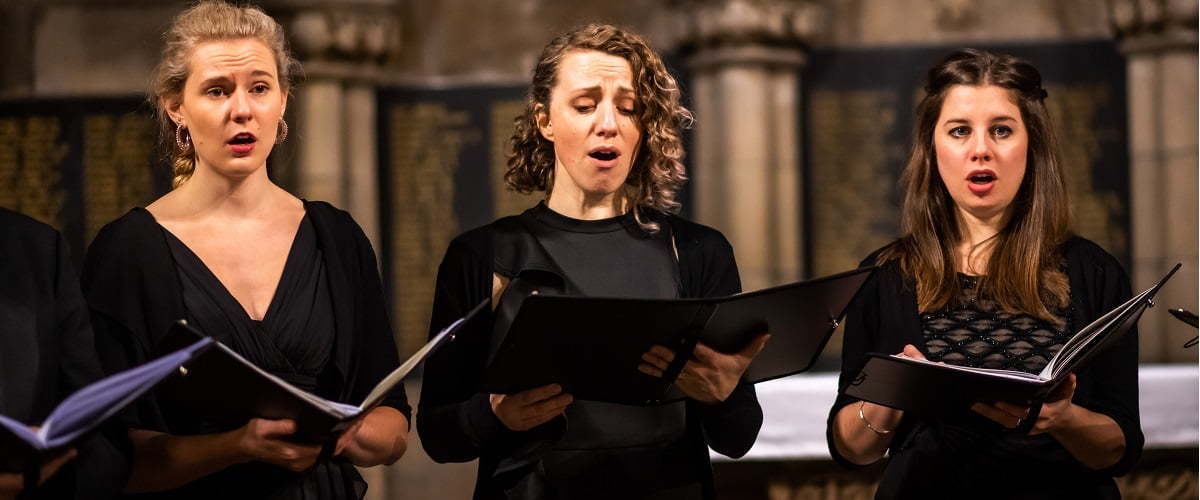 Artistic curators Edmund Finnis, Kate Molleson, Errollyn Wallen CBE and CEO Sarah Gee have today revealed the programme for the Spitalfields Music Festival 2020.
Taking place from 24 – 28 June at Christ Church Spitalfields, this year's festival will take the theme of Metamorphosis and Transformation and will bring together artists, audiences and communities in a celebration of the power of music to speak across cultures, communities and language.
Highlights include:
---
Erstmals Ausstellung zu Kompositionen Friedrich Nietzsches
Das Goethe- und Schiller-Archiv in Weimar präsentiert den Komponisten Friedrich Nietzsche (1844 – 1900) erstmals in einer eigenen Ausstellung. Vom 14. Februar bis 14. Juni werden anhand von Notenmanuskripten zu 15 Kompositionen, Briefen und weiteren Dokumenten Nietzsches künstlerische Ambitionen und seine lebenslange Leidenschaft für die Musik präsentiert. Die Ausstellung ist Teil des diesjährigen Programm-Schwerpunkts der Klassik Stiftung "Nietzsche Superstar. Ein Parcours der Moderne" und bietet auch eine Hörstation, wie die Klassik-Stiftung mitteilte.
Nietzsche spielte seit früher Jugend Klavier, improvisierte leidenschaftlich und komponierte bereits zu seiner Schulzeit. Es entstanden zunächst Klavierwerke, Sonaten und Lieder. Das Komponieren erlernte er als Autodidakt. In späteren Jahren schuf Nietzsche weitere Klavierwerke, Lieder und Entwürfe für Orchesterwerke. Zwei Jahre vor seinem geistigen Zusammenbruch erschien als letzte und einzige gedruckte Komposition der "Hymnus an das Leben", den Nietzsche selbst als "eine Art Glaubensbekenntnis in Tönen" beschrieb.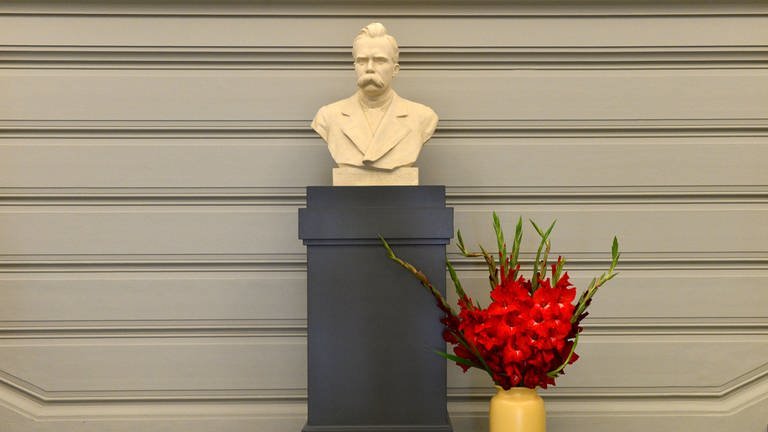 First exhibition on compositions by Friedrich Nietzsche
The Goethe and Schiller Archive in Weimar presents Friedrich Nietzsche (1844 – 1900) as a composer for the first time in a separate exhibition. From February 14 to June 14, Nietzsche's artistic ambitions and his lifelong passion for music will be presented using sheet music manuscripts for 15 compositions, letters and other documents. The exhibition is part of this year's program focus of the classic foundation "Nietzsche Superstar. A modern Parcour" and also offers a listening station, as the Klassik Foundation announced.
Nietzsche played the piano from an early age, improvised passionately and wrote music while still at school. Initially, piano works, sonatas and songs were created. He learned to compose as a self-taught artist. In later years Nietzsche created further piano works, songs and drafts for orchestral works. Two years before his mental breakdown, the last and only printed composition was the "Hymn to Life", which Nietzsche himself described as "a kind of creed of faith".
---
Les Victoires de la Musique Classique 2020
La 27e cérémonie des Victoires de la musique classique – rendez-vous annuel des mélomanes qui récompense artistes instrumentaux, lyriques et compositeurs – aura lieu le vendredi 21 février et sera retransmise sur France 3 et France Musique. En direct de l'Arsenal de Metz, cette 27ème édition, présentée pour la deuxième année consécutive par Leïla Kaddour-Boudadi et Judith Chaine, sera placée sous le signe de la découverte, de la variété et de la parité. A partir de 21h, des artistes seront appelés à se produire sur scène, parmi eux Le Concert de la Loge et Julien Chauvin, Alondra de la Parra, cheffe d'orchestre, Lisa Batiashvilli, violoniste, Quatuor Ellipsos, saxophones, Marie-Josèphe Jude, piano, ou encore l'humoriste Alex Vizorek pour un hommage décalé à Beethoven dont on célèbre le 250e anniversaire de sa naissance. La liste des nommés est a retrouver ici :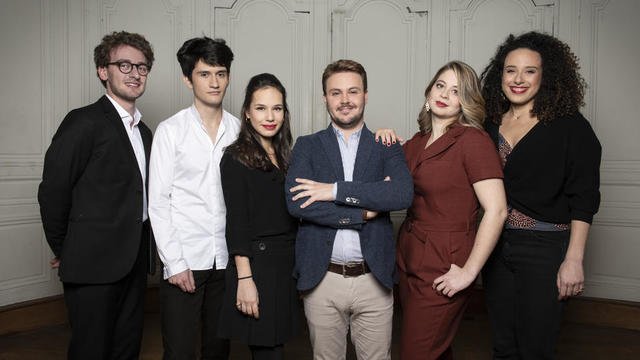 Les Victoires de la Musique Classique 2020
The 27th Victoires de la musique classique ceremony – an annual event for music lovers that rewards instrumental artists, lyricists and composers – will take place on Friday 21 February and will be broadcast on France 3 and France Musique. Live from the Metz Arsenal, this 27th edition, presented for the second year running by Leïla Kaddour-Boudadi and Judith Chaine, will be devoted to discovery, variety and parity. From 9pm, artists will be called upon to perform on stage, including Le Concert de la Loge and Julien Chauvin, Alondra de la Parra, conductor, Lisa Batiashvilli, violinist, Ellipsos Quartet, saxophones, Marie-Josèphe Jude, piano, and the humorist Alex Vizorek for a quirky tribute to Beethoven, whose 250th birthday is being celebrated. The list of nominees can be found here: