La Philharmonie de Paris s'engage aux Côtés de l'Ukraine
Olivier Mantei, le patron de l'institution, confirme que celle-ci n'engagera plus d'artistes pro-Poutine, tout en souhaitant préserver le lien avec la culture russe.
Comme bon nombre d'institutions musicales à travers le monde, la Philharmonie de Paris indiquait il y a quelques jours qu'elle modifiait sa programmation suite au déclenchement des hostilités en Ukraine. Et comme partout, le premier artiste visé a été Valery Gergiev, chef qui n'a jamais fait mystère des ses sympathies pour Vladimir Poutine : les concerts qu'il devait diriger au mois d'avril dans la Grande salle Pierre Boulez ont été les premiers à être annulés. « Nous en ferons de même pour d'autres artistes qui auront, par le passé, eu des positions en faveur du pouvoir russe actuel sans les avoir démenties depuis », précise aujourd'hui Olivier Mantei dans une interview à l'AFP.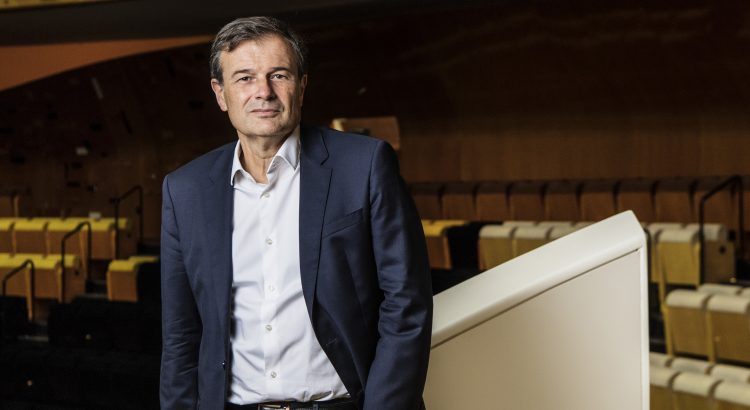 The Philharmonie de Paris Stands With Ukraine
Olivier Mantei, the head of the institution, confirms that it will no longer hire pro-Putin artists, while wishing to preserve the link with Russian culture.
Like many musical institutions around the world, the Philharmonie de Paris indicated a few days ago that it was modifying its programming following the outbreak of hostilities in Ukraine. And as everywhere, the first artist to be targeted was Valery Gergiev, a conductor who has never made a secret of his sympathies for Vladimir Putin: the concerts he was due to conduct in April in the Grande Salle Pierre Boulez were the first to be cancelled. "We will do the same for other artists who, in the past, have taken positions in favour of the current Russian government without having denied them since," Olivier Mantei said in an interview with AFP.
---
Nicola Benedetti Becomes First Woman and First Scot to Lead Edinburgh International Festival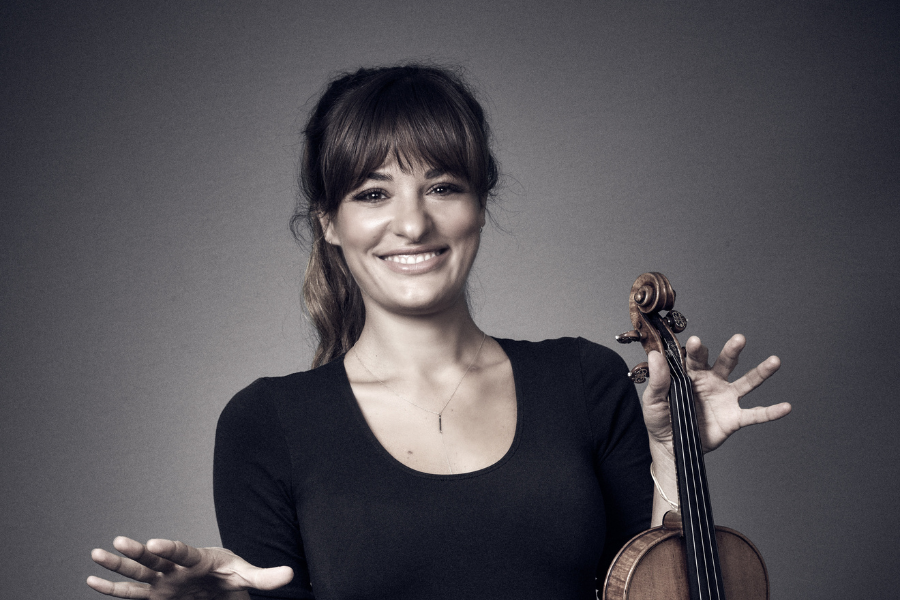 Nicola Benedetti, the award-winning Scottish violinist, is to take over as director of the Edinburgh international festival, becoming the first woman to run the event.
Benedetti, a Grammy and Brit awards winner, is also the first Scot to direct the festival since its foundation in 1947, adding to the dramatic impact her appointment is likely to have on the event's wider popularity and fame.
In a brief statement, Benedetti said: "I am deeply honoured to contribute to the long and rich history of the Edinburgh international festival and the cultural landscape of Scotland. This festival was founded on principles of reconciliation and the ideals of art transcending political and cultural fracture."
Dirigent Vasily Petrenko legt Arbeit in Russland auf Eis
Der russische Dirigent Vasily Petrenko möchte derzeit nicht in seinem Heimatland auftreten. Aufgrund des Krieges in der Ukraine will er Auftritte in Russland erst einmal aussetzen. "Die historischen und kulturellen Beziehungen zwischen dem russischen und dem ukrainischen Volk, auf die ich stolz bin, können niemals als Rechtfertigung für die russische Invasion herangezogen werden", sagte der Chefdirigent des Royal Philharmonic Orchestra in London. Am Wochenende soll er zwei Konzerte mit der Dresdner Philharmonie dirigieren, da wolle er sich auch jeweils vorher dem Publikum gegenüber zum Krieg äußern.
"Die Tragödie, die sich in der Ukraine abspielt, ist bereits eines der größten moralischen Versagen und humanitären Katastrophen unseres Jahrhunderts", stellte er jetzt fest. Als Konsequenz werde er unter anderem seine Verpflichtungen als künstlerischer Leiter des Staatlichen Akademischen Symphonieorchesters Russlands erst einmal nicht wahrnehmen. Zuvor müsse der Frieden wiederhergestellt werden.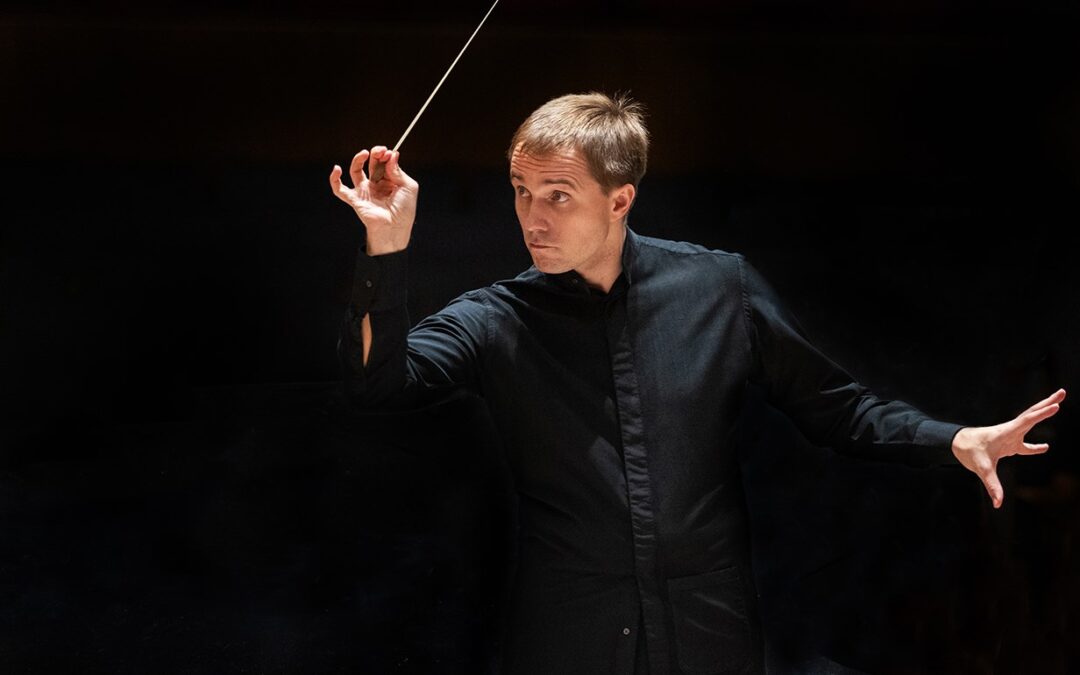 Conductor Vasily Petrenko Puts Work in Russia on Hold in Call for Peace
Due to the war in Ukraine, Russian conductor Vasily Petrenko wants to suspend performances in Russia for the time being. "The historical and cultural relations between the Russian and Ukrainian people, of which I am proud, can never be used as a justification for the Russian invasion," said the chief conductor of the Royal Philharmonic Orchestra in London. He is due to conduct two concerts with the Dresden Philharmonic this weekend, when he said he would also address the audience on the war beforehand in each case.
"The tragedy unfolding in Ukraine is already one of the greatest moral failures and humanitarian catastrophes of our century," he stated now. As a consequence, he said, he would, among other things, not fulfil his obligations as artistic director of the State Academic Symphony Orchestra of Russia for the time being. Before that, he said, peace must be restored.
---
Enzinma Launches Foundation to Bring Classical Music to Underserved Children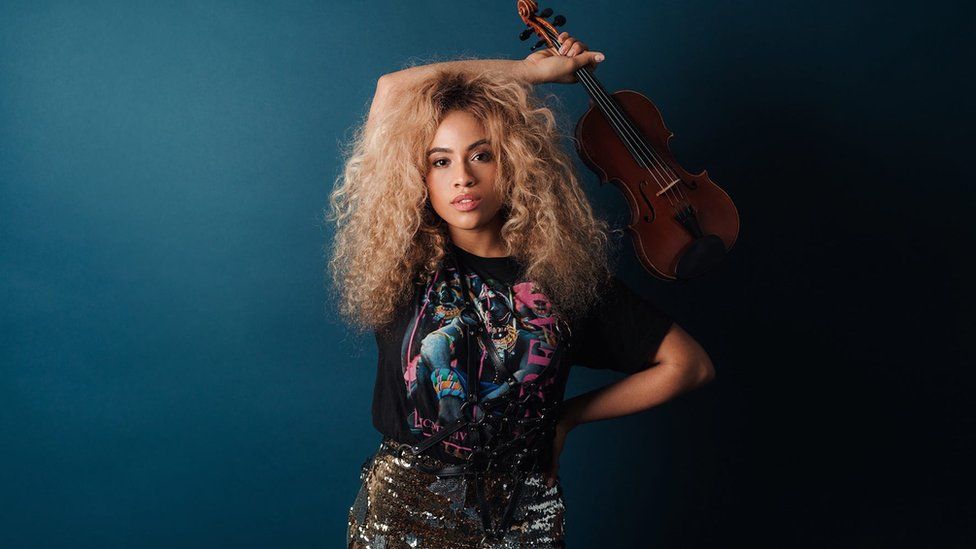 Classical-hip hop fusion violinist Ezinma hopes to bring classical music to underserved children, kicking off the launch of Strings By Heart with a series of performances in Harlem on Friday.
Ezinma, whose full name is Meredith Ezinma Ramsay, has performed with numerous headliners, including Beyoncé, Yo-Yo Ma, SZA, Kendrick Lamar and Joshua Bell. She is known for her viral music videos, fans of which have dubbed her 'Classical Bae'. She wrote the score for the 2018 documentary The Times of Bill Cunningham and worked on the score for the blockbuster Black Panther..
Her motivation for starting the foundation stems from her own personal experiences of music education, 'I remember the isolation I felt as the only Black person in the orchestra, at times discouraged by my teachers from pursuing my dream,' she says of her time studying in her native Lincoln, Nebraska and the Mannes School of Music.
---
Also in the News…
Gemma New appointed NZSO artistic advisor and principal conductor
Marin Alsop verlängert als Chefdirigentin des RSO Wien
Marin Alsop extends as chief conductor of the RSO Vienna
Une candidate russe à La Maestra dans un contexte particulier
A Russian candidate in La Maestra in a special context
---
A Powerful Video…
Ukrainian trumpeter's solo national anthem echoes through underground shelter