The Grange Festival announces new promenade production
Grange Festival 2020 has announced a new production, Precipice. Running from 21-23 August, the production, according to Artistic Director Michael Chance, is 'a demonstration of the power of live music, dance, theatre and art as a source of meaning and hope and redemption'.
Created by director Sinéad O'Neill and designed by Joanna Parker, the outdoor immersive promenade performance will take place four times a day, guiding up to 60 people at a time through musical scenes, dance, acrobatics and poetry. Actor, writer and director Tonderai Munyevu will weave spoken text through the various elements, all performed in the buildings and beautiful gardens of the historic Hampshire house.
The musical scenes, with live orchestral accompaniment, will include Sir John Tomlinson performing a Hans Sachs monologue from Wagner's Die Meistersinger, and two prize-winners from the Grange Festival International Singing Competition 2019 – soprano Kiandra Howarth and mezzo-soprano Claire Barnett-Jones – will perform the Flower Duet from Delibes's Lakmé. Additionally, the Grange Festival Chorus will perform music by the much-loved composers Bach, Poulenc and Boulanger.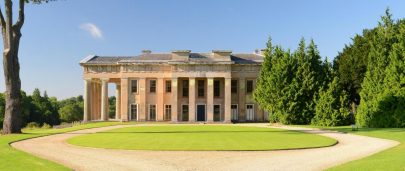 ---
Bundespräsident Steinmeier besucht Open-Air-Konzert
Mit dem Besuch eines Open-Air-Konzertes des Schleswig-Holstein Musik Festivals hat Bundespräsident Frank-Walter Steinmeier am Samstag die unter der Corona-Pandemie leidende Kunst- und Kulturszene gewürdigt.
Bei regionalen Festivals von den Küsten bis zu den Alpen könnten Menschen wieder Musik erleben, sagte das Staatsoberhaupt nach einem einstündigen Konzert des österreichischen Percussion-Virtuosen Martin Grubinger in Schleswig. Die Künstler bräuchten wieder Auftrittsmöglichkeiten. Kultur ist nicht nice to have, sondern Kultur ist ein Lebensmittel», sagte Steinmeier und zeigte sich begeistert von Grubingers Konzert. Kultur braucht vor allem öffentliche Räume.
Die 500 Besucher*innen bejubelten die Künstler*innen und applaudierten stehend. Steinmeier, seine Frau Elke Büdenbender sowie Ministerpräsident Daniel Günther (CDU) und Ehefrau Anke verfolgten das Konzert bei brütender Hitze im Strandkorb sitzend im idyllischen Park von Schloss Gottorf. Dass der Bundespräsident das Festival ehrt, ist für Schleswig-Holstein super, sagte Günther. Wir sind glücklich, dass 500 Menschen hier sein dürfen», sagte Festivalintendant Christian Kuhnt. Der Bundespräsident würdigt mit seiner Anwesenheit die Leistungen der Kulturschaffenden, die zeigen: Wir wollen und wir können. Diese Würdigung sei großartig.
Der 37 Jahre alte Grubinger ist seit Jahren einer der prägenden Künstler des Schleswig-Holstein Musik Festivals, das wegen der Pandemie in diesem Jahr in der geplanten Form abgesagt werden musste. Stattdessen gibt es unter dem Motto «Sommer der Möglichkeiten» ein an Corona-Bedingungen angepasstes Programm. Unter dem Motto «Drums on Wheels (Trommeln auf Rädern) lieferte Grubinger in Schleswig gemeinsam mit Slavik Stakhov und Richard Putz von zwei Lastwagen aus ein wahres Trommel-Feuerwerk. Seine Trucks waren vollbepackt mit Schlagzeugen.
Wir brauchen ja immer Geld, aber wir brauchen auch ein bisschen Zuwendung, sagte Intendant Kuhnt angesichts der besonderen Corona-Situation. Regierungschef Günther lobte das Hygienekonzept für das Konzert. Von hier wird nichts ausgehen, sagte er auf die Frage nach Infektionsgefahr. Für Grubinger war das Konzert der Auftakt einer Reihe von 14 Auftritten im Norden binnen sieben Tagen.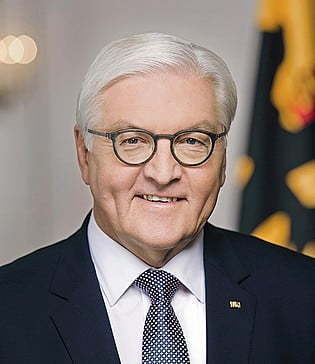 Federal President Steinmeier attends an open air concert at the Schleswig-Holstein Music Festival
Attending an open-air concert at the Schleswig-Holstein Music Festival on Saturday, Federal President Frank-Walter Steinmeier paid tribute to the art and cultural scenes which are suffering as a result of the coronavirus pandemic.
At regional festivals taking place along the coasts and the Alps, people were able to experience music again, said the head of state after a one-hour concert by the Austrian percussion virtuoso Martin Grubinger in Schleswig. Making it clear that the artists would need opportunities to perform again, Steinmeier said: "Culture is not just nice to have, but it is essential. Above all, culture needs public spaces."
The 500 visitors cheered the artists and stood applauding. Steinmeier, his wife Elke Büdenbender, as well as Prime Minister Daniel Günther (CDU) and wife Anke watched the concert in the sweltering heat while sitting in a beach chair in the idyllic park of Gottorf Castle. "The fact that the Federal President honors the festival is great for Schleswig-Holstein," said Günther. "We are happy that 500 people can be here," said festival director Christian Kuhnt. "With his presence, the Federal President pays tribute to the achievements of the cultural workers who show what we want." This appreciation is great.
---
Roberto Alagna sera Al Capone dans une comédie musicale de Jean-Félix Lalanne et Philippe Hersen
Sur son compte Facebook, Roberto Alagna a révélé qu'il jouera le rôle du célèbre gangster américain dans la comédie musicale « Capone et les incorruptibles » de Jean-Félix Lalanne que mettra en scène Philippe Hersen en janvier 2022.
Al Capone, d'origine italienne comme Roberto Alagna, adorait l'opéra
On connaissait Roberto Alagna chanteur Lyrique, bien sûr, mais aussi chanteur de variété, acteur au cinéma, auteur de livres… En janvier 2022, on pourra le découvrir gangster en tête d'affiche d'une comédie musicale « Capone et les incorruptibles » écrite par Jean-Félix Lalanne et mise en scène par Philippe Hersen, spécialiste du genre (il montera à la rentrée prochaine « Charlie et la chocolaterie », de Roald Dahl, au théâtre du Gymnase).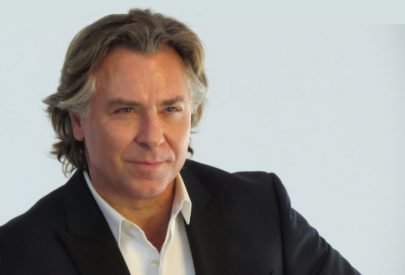 Roberto Alagna will perform as Al Capone in a musical by Jean-Félix Lalanne and Philippe Hersen
On his Facebook account, Roberto Alagna revealed that he will play the role of the famous American gangster in the musical "Capone et les incorruptibles" by Jean-Félix Lalanne, directed by Philippe Hersen in January 2022.
Al Capone, of Italian origin like Roberto Alagna, loved opera.
We knew Roberto Alagna as a lyric singer, of course, but also as a variety singer, a film actor, a book author… In January 2022, he will be discovered as a gangster at the head of a musical comedy "Capone et les incorruptibles" written by Jean-Félix Lalanne and directed by Philippe Hersen, a specialist in the genre (he will be directing "Charlie et la chocolataterie", by Roald Dahl, at the Théâtre du Gymnase next autumn).