In today's news: The UK Government has exempted musical instruments from its proposals for an ivory ban, and the National Centre for Early Music has been selected as one of Arts Council England's National Portfolio Organisations for 2018–2022. "Steinway" Family celebrates its 25th anniversary, the singing competition "Paula Salomon-Lindberg-Wettbewerb" to start tomorrow, and musical about Amy Winehouse to be released.
Classical Music Magazine
Ivory ban exemption for musical instruments
The Musicians' Union (MU), the Association of British Orchestras (ABO) and the Music Industries' Association (MIA) are 'delighted' at the news that musical instruments are among the exemptions set out in the government's proposals for an ivory ban.
Early Music Today
The National Centre for Early Music (NCEM) based at St Margaret's Church, York, has been selected as one of Arts Council England's National Portfolio Organisations for 2018–2022.
The Telegraph
'I was picked on by the gods': inside George Michael's powerful final documentary
It is remembered as perhaps his greatest performance. In trademark sunglasses and earring, wearing a boxy orange jacket, George Michael stormed the stage of Wembley Stadium in April 1992, backed by the surviving members of Queen, and tore out an absolutely show-stopping version of Somebody To Love in front of 80,000 fans.
Nursery World
Nursery using classical music to calm babies
A Bedfordshire nursery has started playing classical music at drop-off after finding it helped to settle children in their baby unit.
Violin Channel
San Antonio Symphony Orchestra Appoint New Assistant Conductor
The San Antonio Symphony has announced the appointment of Israeli-born conductor Noam Aviel as their new Assistant Conductor.
The New York Times
Anna Netrebko Will Star in Three Met-Bolshoi Productions
Two of the world's most important opera companies, the Metropolitan Opera in New York and the Bolshoi Theater here, will collaborate on three stagings in coming years, they announced on Monday.
NMZ
25 Jahre Steinway Family – ein Grund zum Feiern
Steinway & Sons, Hersteller der berühmten Flügel und Klaviere, feiert in diesem Jahr ein ganz besonderes Jubiläum: 25 Jahre "Steinway Family".
Klassik.com
Viktor Soos Preisträger beim Kissinger Klavier-Olymp
Die Gewinner des Wettbewerbs "Kissinger Klavier-Olymp" stehen fest. Der Backnanger Viktor Soos gewann dabei den dritten Preis, Erster wurde der türkische Pianist Emre Yavuz.
Klassik Heute
Der Paula Salomon-Lindberg-Wettbewerb bringt junge Gesangstalente nach Berlin
Vom 11. bis zum 14. Oktober 2017 bringt der diesjährige Paula Salomon-Lindberg-Wettbewerb "Das Lied" Gesangstalente und ihre Pianistinnen und Pianisten aus ganz Europa und Israel nach Berlin.
El Mundo
Amy Winehouse tendrá un musical en el West End
El padre de la cantante anuncia un musical ajeno a las drogas y el alcohol.
Twitter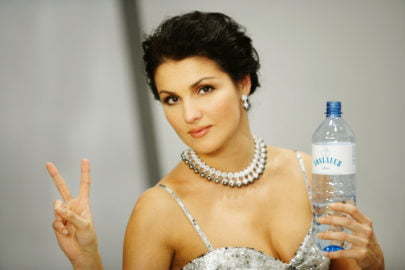 Image: Anna Netrebko