Classical News
In today's classical news, Opera North announces its 2017/2018 season. Soprano Charlotte Church, among many other singers, has refused to sing at US president-elect Donald Trump's inauguration. New York Philharmonic and Wiener Philharmoniker present joint exhibition in celebration of both orchestras' 175th anniversary. Also, Norway is going to be the first country to shut down FM Radio.
The Guardian
Joanna Trollope says BBC's overpaid managers are starving the arts
Announcing that she will chair the corporation's short story award, novelist says 'a great weight of money' has gone to the wrong people.
New York Philharmonic
New York and Vienna Philharmonics Celebrate 175th Anniversaries with Joint Exhibit
Eighteen forty-two was a good year for orchestras. As it happens, both the New York Philharmonic and Vienna Philharmonic were founded that year — about eight months, and 4,000 miles, apart.
Opera Now Magazine
Opera North announces 2017/18 season
Opera North will launch its 2017/18 with a celebration of one-act operas.
CMUSE
Soprano Charlotte Church becomes latest to snub Trump inauguration
Charlotte Church is the latest artist to state her opposition to performing at US President-elect Donald Trump's inauguration next week.
The Scottish Sun
Violin star Andre Rieu would love to meet funnyman Jonathan Watson… so he can help him play the fiddle
The world-famous conductor and musician was lampooned by the mimic during the Hogmanay edition of Only An Excuse?
The Strad
Antje Weithaas, Tabea Zimmermann and Wolfgang Emanuel Schmidt join Kronberg Academy faculty
The three string players will join the German performance school in October 2017.
The New York Times
Finally, a Debut for the Elbphilharmonie Hall in Hamburg
The Elbphilharmonie in Hamburg. After years of delays, it will have its inaugural concert on Wednesday.
Digital Music News
FM Radio Is Officially Getting Shut Down In Norway
Norway is about to become the first country in the world to shut down FM radio.  Are other countries next?
FAZ
Hamburgs neues Wahrzeichen
neue musikzeitung
Die Kunst zu erben – Was wird aus der Boulez-Villa in Baden-Baden? 
Eine Erkundigung vor Ort
Fono Forum
Internationaler Dirigentenwettbewerb Sir Georg Solti
Unter der Schirmherrschaft seiner Witwe Lady Valerie widmen die Alte Oper und die Museums-Gesellschaft in Frankfurt dem vor 20 Jahren verstorbenen Sir Georg Solti zum achten Mal einen Dirigentenwettbewerb.
Twitter
BBC Music Magazine @MusicMagazine Find out more about Jean Sibelius, @BBCRadio3's Composer of the Week: http://buff.ly/2j3cyZ0
Classical Music @ClassicalMusic8 Orlando Philharmonic presents a program of music inspired by birdsong – Orlando Weekly https://t.co/HQq9bJhtIL
The Violin Channel @violinchannel http://ow.ly/vu1T307RNB4 New York Drag Queen-Violinist to Join Cast of 'Mozart in the Jungle' @ThorgyThor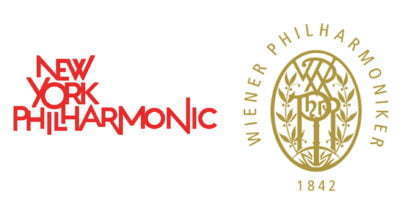 Photo: New York Philharmonic/ Wiener Philharmoniker