In today's news: Spotify shares jump to record high, Rosemary Johnson and other leading figures from the classical world are recognised in the Queen's Birthday Honours, Schott Music and MPI Music Production International are to publish a new Academic Edition of the Complete Works of Tchaikovsky, the 1ooth anniversary of librettist Arrigo Boito, and Spotify algorithms decide what is the best music for you.
Leading figures from the classical world have been honoured alongside actor Emma Thompson – who's made a Dame – and author Kazuo Ishiguro, who is given a Knighthood.
Rhinegold
New cohort of Genesis Sixteen singers
The Sixteen has announced the new cohort of Genesis Sixteen singers, and the appointment of Royal Academy of Music student Harry Bradford as conducting scholar for 2018-19.
Schott Music
Pyotr Ilyich Tchaikovsky – The Project of a Century
Work on the Academic Edition of the Complete Works by P.I. Tchaikovsky has now begun. Comprising about 120 volumes, this edition will be a big undertaking. The first volumes will be published in 2018.
Süddeutsche Zeitung
Als hätte man eine zehnte Beethoven-Symphonie entdeckt
Ein verloren geglaubtes Album von John Coltrane ist aufgetaucht. Es ist musikalische Höchstleistung und spirituelle Ekstase in einem.
Neue Musikzeitung
Das «Ruhrepos»-Projekt – Brechts nie realisierte Industrie-Oper
Vor gut 90 Jahren bestellte die Stadt Essen bei Bertolt Brecht und Kurt Weill eine Industrie-Oper.
Concerti
100. Todestag von Arrigo Boito
Legendärer Librettist celebrates 100th anniversary.
El País
Tengo una 'playlist' para usted
Los algoritmos de Spotify deciden cuál es la mejor música para ti
Wired
The aural magic of Stanford's Laptop orchestra
Ten days before the big concert, the members of the Stanford Laptop Orchestra are performing technology triage.
Twitter
And the Tony for Best Choreography goes to… Justin Peck for @carouselbway. #TonyAwards #ThisIsBroadway pic.twitter.com/4GW7TxmDUn

— The Tony Awards (@TheTonyAwards) June 11, 2018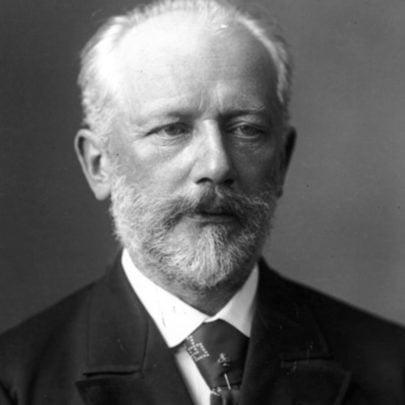 Pyotr Ilyich Tchaikovsky