BBC Radio 3 strengthens neo-classical, early and jazz coverage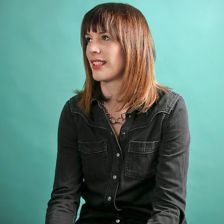 A strong focus on neo-classical, early and jazz music will be among the additions to BBC Radio 3's programming this autumn. The autumn schedule will contain four new regular programmes. Unclassified, hosted by Elizabeth Alker, will become a regular weekly programme following three short series; the show explores the ever-shifting and increasingly popular area where music crosses genres, embracing neo-classical, ambient and electronica music. It will be joined in the schedules by a new late-night show called Night Tracks, presented by Sara Mohr-Pietsch. Another new programme, Early Music Now, coincides with the launch of the BBC Radio 3 New Generation Baroque Ensemble, a new scheme designed to nurture a young, UK-based Baroque Ensemble, complete with performance and broadcast opportunities, created in partnership with the National Centre for Early Music and the Royal College of Music. Completing the new line-up will be a new late-night jazz programme which it is promised will focus on 'exploring cutting-edge, adventurous jazz'.
---
BBC National Orchestra of Wales appoints new conductor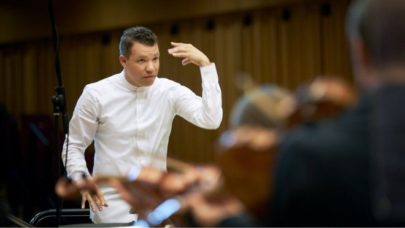 Californian Ryan Bancroft has been appointed as the new principal conductor of the BBC National Orchestra of Wales (BBC NOW). He has been hailed as "one of the most exciting musicians" of his generation and won the prestigious Malko Competition for Young Conductors last year. The 29-year-old will formally take on the new role from September 2020. He said the orchestra would share "unforgettable moments" with audiences. "My passion is for the people who play music and the audiences who love it. That puts me in excellent company here in Wales," he added. "Our recipe for spellbinding performances combines our unique sounds and stories with equal parts of collaboration, growth and vision. BBC NOW musicians know exactly how to craft inspiring concert thrills with these ingredients."
---
Dvořáks ›Rusalka‹ konzertant zum Saisonauftakt des DSO
Unter der Leitung von Chefdirigent Robin Ticciati eröffnet das Deutsche Symphonie-Orchester Berlin (DSO) am 19. September seine Konzertsaison 2019|2020 im Rahmen des Musikfests Berlin. Mit der konzertanten Aufführung der romantischen Oper Rusalka setzt Robin Ticciati im Zuge seines Dvořák-Schwerpunkts dieser Spielzeit gleich zu Beginn eine gewichtige Markierung. In dem bedeutendsten musiktheatralischen Werk des Komponisten ist die Sopranistin Sally Matthews in der Titelpartie der Rusalka und der Tenor Pavol Breslik als Prinz neben weiteren hochkarätigen Sängerinnen und Sängern zu hören, während der Rundfunkchor Berlin die Chorpartien übernimmt.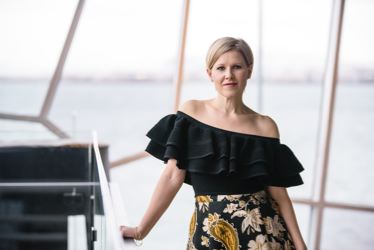 Dvořák's > Rusalka< concert to the season opener of the DSO
Under the direction of Principal Conductor Robin Ticciati, the German Symphony Orchestra Berlin (DSO) opens its concert season 2019 | 2020 on 19 September as part of the Musikfest Berlin. With the concert performance of the romantic opera Rusalka Robin Ticciati sets in the course of his Dvořák emphasis this season right at the beginning of a weighty marker. In the most important music-theatrical work of the composer soprano Sally Matthews is in the title role of Rusalka and tenor Pavol Breslik as prince next to other high-profile singers to hear while the Rundfunkchor Berlin takes over the choral parts.
---
Une mise en bouche des célébrations Beethoven à Berlin
L'Allemagne s'apprête à entamer une année de célébration pour les 250 ans de la naissance de Beethoven. Lundi 9 septembre au soir, c'est avec la Sonate pour cor et piano en fa majeur op 17 du compositeur allemand que le Boulez Ensemble XX a entamé sa saison à Berlin, dans la Pierre Boulez Saal. Cette œuvre composée en 1800 pour la baronne Josephine von Braun était interprétée hier soir par le pianiste-chef Daniel Barenboim et le corniste tchèque Radek Baborák. Ludwig van Beethoven continue d'inspirer ses pairs contemporains, comme le compositeur américain Nathan Currier, lauréat du Prix de Rome, du prix Guggenheim, qui se trouve actuellement en résidence à Berlin.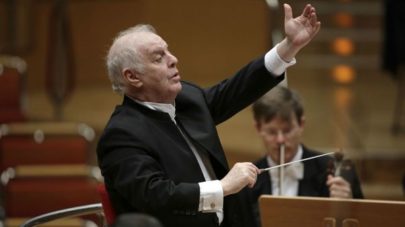 A preview of the Beethoven celebrations in Berlin
Germany is about to begin a year of celebration for the 250th anniversary of Beethoven's birth. On Monday evening, September 9, the Boulez Ensemble XX began its season in Berlin with the German composer's Sonata for horn and piano in F major op 17, in the Pierre Boulez Saal. This work composed in 1800 for Baroness Josephine von Braun was performed last night by master pianist Daniel Barenboim and Czech horn player Radek Baborák. Ludwig van Beethoven continues to inspire his contemporary peers, such as American composer Nathan Currier, winner of the Prix de Rome, the Guggenheim Prize, who is currently in residence in Berlin.