The Independent
The Rite of Spring: Happy birthday to music's most famous flop
Century-old Rite of Spring couldn't be more popular – now
Evening Standard
The great British busk-off: what happened when a world-class violinist played on the London Underground?
Nick Curtis joins commuters hanging out with the fiddler on the Tube
The Guardian
Pupils accuse third teacher of abuse at top music school
Ten women come forward with new claims after suicide of witness in trial against choirmaster
The Strad
Alban Gerhardt calls airport security staff 'brutal and careless'
Classic FM
Classical music celebrated at Grammys
A host of classical stars picked up awards at the 55th Grammy Awards at glamorous ceremony in Los Angeles last night.
Arts Desk
Save The Conservatoire: Blackheath and the Arts Funding Climate
What can a local campaign tell us about the national arts funding situation?
Music Industry News Network
New Crowdfunding Site Launches For Music & Film Projects
Fundervine is a new crowdfunding platform for music and film projects.
Music Week
Spotify launches in Italy, Poland and Portugal
Spotify has launched in three new European markets: Italy, Poland and Portugal.
Facebook tests 'Buy Tickets' button
Facebook is testing a number of 'Buy Tickets' buttons for its events pages – leading to some speculation that the social network could one day enter the ticketing space more deeply.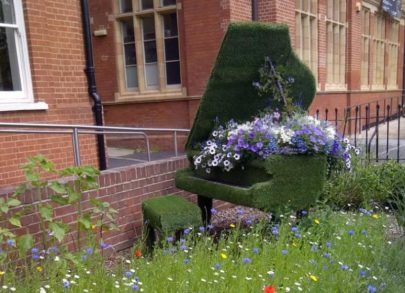 Arts Desk