Classical News
In our news today, Dubai Opera announces its first season, Philadelphia Orchestra cellist Marcel Farago has died, The Menuhin Competition 2016 has revealed the finalists, Mark Molynex becomes chair of Welsh National Opera & more…
International Arts Manager
Dubai Opera announces first ever season
Dubai Opera has announced details of its first ever season, with Plácido Domingo the biggest name on the bill. The 2,000-seat venue opens later this year, and is the first purpose-built performing arts centre in the Arabic city-state. Led by Jasper Hope – former chief operating officer at London's Royal Albert Hall – Dubai Opera's programme mixes opera, ballet, recitals and family entertainment.
The Strad
Long-time Philadelphia Orchestra cellist Marcel Farago has died aged 92
Long-time Philadelphia Orchestra cellist Marcel Farago has died at the age of 92 following a battle with cancer. The Romanian-born musician was hired by Eugene Ormandy in 1955, and continued performing with the orchestra until 1994.
The Strad
Menuhin Competition 2016 reveals five Junior Finalists
The Menuhin Competition 2016 has revealed the five candidates selected to progress to the Junior Finals, taking place at London's Royal Academy of Music on Friday.
Wales Online
Welsh National Opera appoints Mark Molyneux as its next chair
He will succeed Geraint Talfan Davies who will step down after 10 years in the role in July.
Classicalite
San Antonio Symphony Orchestra agrees to 10% budget cut in three-week hiatus
In what feels like a never-ending struggle, it's been announced that musicians and management of the San Antonio Symphony Orchestra accepted cuts as part of the symphony's strategy to become financially sound once more.
The Guardian
Streaming growth helps digital music revenues surpass physical sales
Digital music revenues have surpassed the takings from traditional music formats for the first time, according to an industry report.
Sydney Symphony Orchestra
Life at the Royal Concertgebouw Orchestra
A Sydney violist takes a Concertgebouw job-swap. At first, SSO Violist Amanda Verner didn't think a job swap would be possible.
Broadwayworld
World Premiere and More Set for Hoff-Barthelson's 2016 Festival of Contemporary Music
Scarsdale, New York – "Celebration 2016: The Music of Our Time," Hoff-Barthelson Music School's 27th annual Festival of Contemporary Music, will be held Monday, May 9, 2016, through Sunday, May 15, 2016.
Klassik.com
Land Bayern will 75 Prozent der Kosten für Nürnberger Konzertsaal übernehmen
Das Land Bayern will 75 Prozent der Kosten für einen neuen Konzertsaal in Nürnberg übernehmen. Der neue Nürnberger Konzertsaal soll neben der Meistersingerhalle entstehen.
Klassik Akzente
Daniel Hope mit musikalischen Kostproben bei NDR Das! und im Dussmann Kulturkaufhaus
Der britische Stargeiger Daniel Hope präsentiert sein Album "My Tribute To Yehudi Menuhin".
KlassikInfo.de
Aris Quartett gewinnt Joseph-Joachim-Kammermusik-Wettbewerb
Das Aris Quartett hat den ersten Preis beim 7. Internationalen Joseph Joachim Kammermusikwettbewerb gewonnen. Der Wettbewerb wird an der Hochschule für Musik Franz Liszt Weimar durchgeführt und ist mit insgesamt 17.500 Euro dotiert, der erste Preis mit 10.000 Euro.
Twitter
Dubai Opera @DubaiOpera Curtain Up! Get ready to be captivated this Autumn with a lineup of 49 world class performances #DubaiOpera
Top Classical News @topcmnews YMM Chamber Players in Benefit Concert – April 17 at All Saints' Church http://bit.ly/1qPKrNp  #ClassicalMusic
EUYO @EUYOtweets Today, we launched our anniversary project #CapitalSounds, to read more about have a look here: http://www.euyo.eu/discover/news/the-euyo-announces-its-capital-sounds-project/ … #orchestra #EU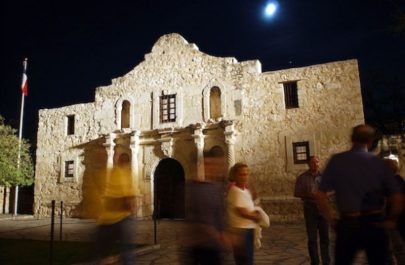 The San Antonio Symphony, Photograph: Jill Torrance/Getty Images