The Telegraph
Gareth Malone: 'It's more Bake Off than X Factor'
Gareth Malone's new series pits four workplace choirs against each other – with plenty of sibling rivalry, more fun and greater musical challenges, he tells Jasper Rees.
Adaptistration
A Bad Idea In Any Economic Environment
One aspect of the latest St Paul's Chamber Orchestra proposal jumps out in that they want to create a two tier pay system for musicians: $62.5k/yr for existing members and $50k/yr for incoming musicians.
Classic FM
Carols for Christmas Competition inundated with entries
Feeling festive yet? The summer sun may still be out, but 322 composers aged 9 to 83 have already submitted their carols for the 'Carols for Christmas Competition' – coming to a radio near you soon!
Baritone Duncan Rock wins first Chilcott Award
Young baritone Duncan Rock has become the first recipient of the Chilcott Award, awarded to a young opera singer with potential for an international career.
Classical Music
World Music Festival at Bolivar Hall, London, 17-22 September
A festival of free concerts of music by composers from South America and across the world will take place at the Venezuelan Embassy's Bolivar Hall in London on 17-22 September, with a programme including a number of UK premieres.
Classical-music, BBC Music Magazine
Finalists announced for Leeds International Piano Competition
Six young pianists to perform in final round.
NPR Music, Deceptive Cadence
William Duckworth, An Innovative Voice In Music And Teaching, Silenced At 69
The postminimalist composer inspired a generation of students and friends.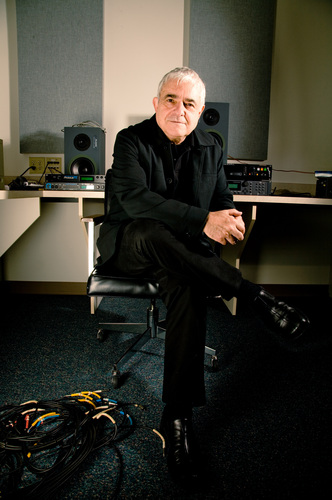 NPR, Deceptive Cadence