Classical News
Today's news, Colorado Symphony introduces its new Music Director, Polish instrument-maker created a music instrument dreamt by Leonardo da Vinci. Also, ARD Music Competition 2016 announced the winners of its double bass, string quartet, harp and horn sections.
Colorado Public Radio
Colorado Symphony Introduces New Music Director Brett Mitchell
Conductor Brett Mitchell, the 37-year-old associate conductor of the Cleveland Orchestra, will be the next maestro to lead the Colorado Symphony.
Classic FM
Leonardo da Vinci's forgotten musical invention – and it sounds incredible
The viola organista was dreamt up by Leonardo da Vinci but until recently it had never been built. Now, a Polish instrument-maker has painstakingly created the first ever example and it sounds remarkable.
International Arts Manager
Generation of young musicians celebrate Armenia's Independence Day
Hundreds of young musicians from across Armenia will come together this month to celebrate the 25th anniversary of the country's independence.
The Strad
ARD International Music Competition 2016 names double bass and string quartet winners
The 65th annual ARD International Music Competition, which took place in Munich, Germany from 29 August to 10 September 2016, has named the winners of its double bass, string quartet, harp and horn sections.
WQXR
How to Get Kids to Fall (and Stay) in Love with Music
As school swings back into session — and along with it music lessons for a number of students — WQXR spoke to Brooklyn Youth Chorus founder and artistic director Dianne Berkun Menaker about how to get kids to love music.
Aftenposten
Ragnar Bjerkreim: Håpets komponist i en urolig tid
Bjerkreim dyrker det melodiøse, vakre og sakrale på sitt nye album, som gir et sug av velbehag.
nmz
Berliner Staatsballett gegen Sasha Waltz als neue Intendantin
Gegen die Ernennung von Sasha Waltz an der Spitze des Berliner Staatsballetts gehen die Tänzer der Compagnie auf die Barrikaden. Sie vermuten ein Wahlkampfmanöver des Regierenden Bürgermeisters.
Frankfurter Allgemeine
Warum Oper und Theater in der Innenstadt bleiben müssen
Frankfurts Oper und Schauspiel sind ein architektonisches Juwel der sechziger Jahre. Aber sie sind auch ein Sanierungsfall. Nun muss die Stadt alle Szenarien durchspielen – bis hin zum Neubau.
RBB Kulturradio
Endgültiger Freispruch für Fazil Say
Der Pianist Fazil Say kann aufatmen. Seit einigen Jahren wird er in der Türkei wegen angeblich spöttischer Äußerungen zum Islam juristisch verfolgt.
Twitter
Top Classical News @topcmnews Religious fervour: La Fura dels Baus dramatic interpretation of Bellini's Norma at Covent Garden http://bit.ly/2cTHmWu #ClassicalMusic
Classical Music News @ClassicalMusic The room where Abbado died is now a bed-and-breakfast http://dlvr.it/MF2VBQ #ClassicalMusic
Classical Music News @ClassicalMusic The pianist who completed Bach's final fugue http://dlvr.it/MDcqqy #ClassicalMusic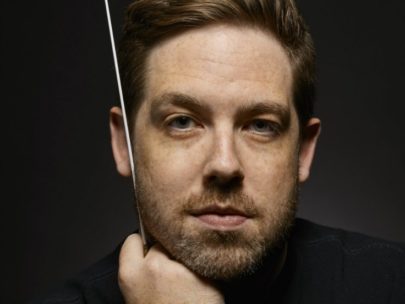 Conductor Brett Mitchell, next Music Director of Colorado Symphony (Photograph: Colorado Symphony)