News Medical (found on Musical Chairs)
Classical music could ease the 'dog's life' of kennels
Playing classical music to dogs housed in kennels on either a temporary or permanent basis results in them spending more time sleeping, and less time vocalizing, report researchers.
Gramophone
Santtu-Matias Rouvali appointed Tampere Philharmonic artistic director
Three-year contract begins in 2013
Max Richter 'recomposes' Vivaldi's Seasons – hear an excerpt!
Latest addition to DG's 'Recomposed' series
The Times of India
Google celebrates Clara Schumann's 193rd birthday
Google, the search engine giant, celebrates Clara Schumann's 193rd birthday on Thursday.
Classic FM
Vienna Boys' Choir back in the UK
One of the world's original boy bands, the famous choir are preparing for their UK tour, marking their return to Britain after a ten year absence.
Welsh National Opera to hold workshops for homeless
Opera workshops with homeless people in Cardiff are to be held in a collaborative venture between the Welsh National Opera and Streetwise Opera.
Laura Wright postpones gigs due to illness
The classical singer was forced to cancel her two UK headline performances in Ipswich and London after falling ill on Monday.
The Republic, Columbus Indiana (found on Musical Chairs)
Student's purple violin causes controversy in classroom for being 'not suitable'
Camille Cruz's purple violin caused controversy at Tibbits Middle School in Farmington N.M., when her teacher asked that she rent a standard violin so she could fit in with the class.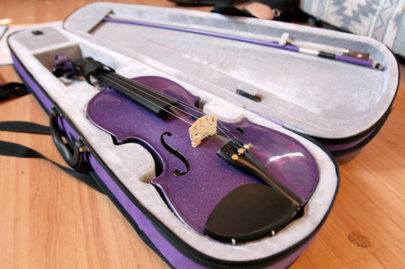 The Republic