Classical News
In today's classical news, Violist Gerhard Marschner has been promoted to the new Principal Violist of The Vienna Philharmonic, effective from September 2017. Decca launches publishing division, and appoints Natasha Baldwin as head of the division. Also, Hungarian cellist István Várdai has been granted an extended loan of the 'Du Pré-Harrell' Stradivari.
Classical Music Magazine
Barbican celebrates record breaking year
The Barbican programmed a record breaking 3,910 arts and learning events over the 2015/16 season.
The Violin Channel
Vienna Philharmonic Promotes New Principal Violist From Within
The Vienna Philharmonic has today announced the appointment of 32 year old Viennese violist Gerhard Marschner as their new Principal Violist.
Music Week
Decca launches new publishing division, Natasha Baldwin appointed SVP
Decca has announced the launch of a new publishing division, with former Imagem executive Natasha Baldwin joining the company to head up the department. Opening this week, Decca Publishing will look to compliment the classical division of Universal Music Publishing.
The Strad
István Várdai receives 'Du Pré-Harrell' Stradivarius cello on extended loan
Hungarian cellist István Várdai has been granted an extended loan of the 'Du Pré-Harrell' Stradivari, purchased recently by a benefactor who wishes to remain anonymous.
El Pais
Un volumen reúne por fin en español los ensayos completos del pianista Alfred Brendel.
Klassik.com
Bundesverdienstkreuz für Generalsekretär des Deutschen Musikrats
Prof. Christian Höppner, Präsident des Deutschen Kulturrates und Generalsekretär des Deutschen Musikrates, hat das Bundesverdienstkreuz erhalten.
nmz
Dresdens Theaterszene bekommt neue Spielstätten
Die Dresdner Theaterszene erhält an diesem Freitag auf einen Schlag vier neue Bühnen. Das frühere Kraftwerk Mitte wurde mit rund 100 Millionen Euro als Musentempel hergerichtet. Künftig residieren dort die Staatsoperette und das Theater Junge Generation (TJG).
Kein Vertrauen mehr: Trierer Stadtrat wählt Kulturdezernenten ab
Das unkontrollierte Schuldenwachstum am Trierer Theater hat nun auch Kulturdezernent Thomas Egger (SPD) den Job gekostet. Im Trierer Stadtrat wurde der Jurist am Montagabend abgewählt. Begründung: Das Gremium habe das Vertrauen in Eggers Arbeit verloren.
Musik Heute
Jonas Kaufmann verteidigt Spitze der Klassik-Charts
Die CD "Dolce Vita" von Jonas Kaufmann bleibt an der Spitze der deutschen Klassik-Charts. Daneben platziert der Tenor noch drei weitere Tonträger in den Top 20, wie GfK Entertainment am Dienstag in Baden-Baden mitteilte.
Codex Flores
Wirkung gedehnter Zeit als Forschungsprojekt
Der Europäische Forschungsrat unterstützt das Projekt «Slow Motion: Transformations of Musical Time in Perception and Performance» von Clemens Wöllner vom Institut für Systematische Musikwissenschaft der Universität Hamburg.
Twitter
Help Musicians UK @HelpMusiciansUK In response to our 'Can Music Make You Sick?' survey results, we hope to the launch a nationwide service in early 2017 to support musicians. https://twitter.com/NoiseyMusic/status/808854043703574528
The Royal Ballet @TheRoyalBallet Painting with the colours of the orchestra. Tchaikovsky, of course: http://www.roh.org.uk/news/painting-with-music-tchaikovsky-use-of-the-orchestra …
Kallaway @kallawaylive The Arts Desk visits 'the world's best concert hall" @theartsdesk @MupaBudapest http://bit.ly/2hkTXE9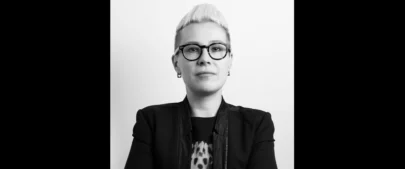 Photo: Decca Publishing Natasha Baldwin