The Independent
Monteverdi gets the Silent Opera treatment
Jessica Duchen visits Trinity Buoy Wharf for the rehearsals for Silent Opera's L'Orfeo. The article can also be read on Jessica's blog here.
When a wet tenor wowed Woody Allen
Fabio Armiliato's recent experience in itself reads almost like a Woody Allen film.
Gramophone
Sir Simon Rattle to step down as Berlin Philharmonic chief conductor in 2018
Conductor announces he will not extend his contract when it expires in five years' time
Classic FM
Funding for Whitacre's Virtual Choir 4 reaches halfway
Virtual Choir 4 has reached $50,000 in donations, halfway to its target of $100,000.
Pianist's classical Pink Floyd is unlikely hit
A young Turkish pianist and graduate of the Royal Academy of Music has become an unlikely sensation after recording a Lisztian interpretation of the works of Pink Floyd.
The Guardian
Royal Opera House reveals new direction on eve of chief executive's departure
Shows based on Oscar Wilde and Iain Banks works among those announced as Tony Hall gets ready to join BBC
Benjamin Britten at 100 – time for a new appraisal?
A more relaxed attitude may be emerging towards the colossal musical legacy of Britain's modern titan of the opera
The Telegraph
ENO accounts are 'shockingly bad'
English National Opera has £2.5million deficit and 2012 audiences were down nine per cent on previous year.
Slipped Disc
Just in: Vienna's Jews honour the Philharmonic chairman
Just as the orchestra is besieged once more with allegations of sexual and racial discrimination, the Vienna Philharmonic chairman, Clemens Hellsberg, has received a notable award from the city's Jewish community.
BBC News
Celebrating Doctor Who pioneer Delia Derbyshire
Twelve years after her death, a group of artists and musicians are preparing to celebrate the work of electronic music pioneer, Delia Derbyshire.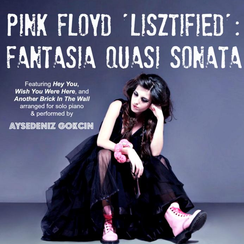 Classic FM