Classical News
In our news today, comic pop-up events in London are supposed to revolutionise opera, the RNCM gold medal competition names its winners & a same-sex kiss in the musical Les Miserables in Singapore has been removed from the show, after complaints from the public. Also, The Times introduces cellist and BBC Young Musician winner Sheku Kenneh-Mason and his family, plus former James Bond actor Roger Moore will visit the Tyne Theater & Opera House in Newcastle to talk about his career.
The Guardian
Comic opera to pop up all over London
Pop-up events have transformed the hospitality sector and now these pared down innovative events in interesting spaces are taking over the arts world as well.
The Times
Is this the most musically talented family in Britain?
The cellist Sheku Kanneh-Mason's electric performances won him the BBC Young Musician competition — and his six siblings are just as good.
Classical Music Magazine
RNCM Gold Medal winners announced
The winners of this year's RNCM gold medal competition 2016 are James Girling (guitar), Tyler Hay (piano), Danny Ryan (composer), Abel Selaocoe (cello) and Andres Yauri (bassoon).
BBC News 
Singapore cuts same-sex kiss from Les Miserables
A kiss between two male actors in the musical Les Miserables in Singapore has been removed from the show, after complaints from the public. The scene involved a brief peck on the lips during the song Beggars at the Feast.
Laura Mvula: 'Music industry is sexist'
Laura Mvula has described the music industry as "sexist" and "racist", saying we are living in the "Donald Trump time of music". The singer-songwriter said she often felt "isolated and misunderstood" as a female recording artist.
Chronicle Live
James Bond star Roger Moore set for Tyne Theatre & Opera House in Newcastle
Former James Bond actor Roger Moore will be at the Tyne Theatre later this year to talk about his career and answer questions from the audience.
Huffington Post
A lurking threat to Western classical music
Is Western classical music under threat? The genre known as classical, serious, or art music has certainly suffered from being labeled elitist and inaccessible.
Classical-music.com
Capability Brown to be celebrated in music
The 300th anniversary of the birth of landscape architect Lancelot 'Capability' Brown is be commemorated by a new composition at this year's Fringe in the Fen music festival in Cambridgeshire.
The New York Times
National Endowment for the Arts names 2017 Jazz Masters
The National Endowment for the Arts has named its 2017 NEA Jazz Masters: the musicians — Dee Dee Bridgewater, Dave Holland, Dr. Lonnie Smith and Dick Hyman — and the jazz historian Ira Gitler. Each will each receive $25,000 and be honored at a tribute concert at the John F. Kennedy Center for the Performing Arts in Washington on April 3, 2017.
The Strad
Musician 'kicked off' United Airlines flight for attempting to stow her violin safely
Yura Lee was travelling with her violin from Washington to Detroit and had negotiated with fellow passengers to stow the instrument under seats.
Classic FM
Joyce DiDonato has posted a powerful response to the Orlando shootings
Soprano Joyce DiDonato has re-posted a video of herself singing Purcell's 'When I Am Laid In Earth' at the Stonewall Inn in New York.
klassik.com
Riccardo Chailly sagt Abschiedskonzert mit Leipziger Gewandhausorchester ab
Der italienische Dirigent Riccardo Chailly hat sein Abschiedskonzert als Gewandhauskapellmeister abgesagt. Das Konzert mit Mahlers Dritter Sinfonie sollte am kommenden Sonntag stattfinden.
Musik heute
Würth-Musikpreis an "vision string quartet" verliehen
Die Streicher des Berliner "vision string quartet" sind am Montag in ihrer Heimatstadt mit dem Würth-Preis des musikalischen Jugendverbandes Jeunesses Musicales Deutschland (JMD) ausgezeichnet worden.
BR_KLASSIK
Zensur bei "Les Misérables" in Singapur
Ein Kuss zwischen zwei männlichen Musicaldarstellern hat in Singapur die Medienbehörde auf den Plan gerufen – und wurde daraufhin gestrichen. Künstler reagierten empört auf die Zensur.
Twitter
Royal Academy Music @RoyalAcadMusic Meet the Maestro: #conducting postgrad @Jheyward843 talks to @TobyDeller @ClassicalMusic_ http://bit.ly/1WMnMPe 
Classical Music @ClassicalMusic_ First Night: @solgabetta discusses making her @bbcproms debut with Elgar's Cello Concerto http://ow.ly/VRqh3015Kl3 
The Culture Trip @CultureTrip #>DidYouKnow that classical music can have beneficial effects on pain, stress, depression and sleep. #MusicIsTherapy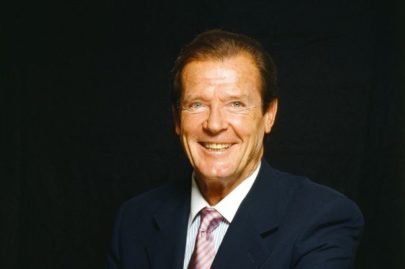 Photograph: Chronicle Live