Classical News
In today's classical news, Olding is stepping down as concertmaster of Sydney Symphony Orchestra and Buffalo Philharmonic Orchestra is appointing new Director of Orchestra and Hall Operations. Also, The Gramophone Classical Music Awards 2016 is to be streamed live on medici.tv.
The Strad
Violinist Dene Olding to step down as Sydney Symphony concertmaster after three decades
The musician becomes SSO concertmaster emeritus after his final performance with the orchestra on 29 October 2016
Broadwayworld
Buffalo Philharmonic Orchestra To Appoint New Director Of Orchestra And Hall Operations
Alison Bolton has joined the staff of the Buffalo Philharmonic Orchestra as Director of Orchestra and Hall Operations.
On Tap
A Feast for the Ears: Gourmet Symphony Serves Up Classical Music in a Whole New Way
Gourmet Symphony takes the classical music performance out of the concert hall and brings it tableside, where patrons can consume orchestral music chosen specifically to complement uniquely themed culinary and beverage pairings unlike either a traditional music or dining experience.
All Media Scotland
The Gramophone Classical Music Awards 2016 to be streamed live by medici.tv
GRAMOPHONE and the BPI, the UK record labels association, are delighted to announce that the Gramophone Classical Music Awards 2016, presented in association with EFG International and the BPI, will be streamed live by medici.tv and will also be available to watch on classicfm.com and at gramophone.co.uk.
CTV News
New Montana classical music centre aims big by going small
Inaugurated this summer, the 4,700-hectare (11,500-acre) estate called Tippet Rise is the brainchild of a wealthy couple of free-spirits who are fulfilling a lifelong goal of creating their own classical music venue.
The Kathmandu Post
Classical music fest to kick off in the Capital
The second edition of the Gharana Music Festival is slated to commence in the Capital beginning today. The five-day fest will feature expanded concerts, workshops and masterclasses, and will take place at two venues in the Capital-Hotel Yak & Yeti in Durbarmarg and Tangalwood in Tangal. The classic music fest will serve as a platform will feature a variety of both eastern and western classical music.
Greenville Online
Classical group Decoda performs free concert at Furman
A celebrated classical music group has been working closely with Furman University student musicians this week. Now that ensemble, Decoda, will offer a free concert for the public on Thursday, 8 p.m. in Furman's Daniel Recital Hall.
BR Klassik
Geiger Gidon Kremer und Filmregisseur Martin Scorsese erhalten den diesjährigen Praemium Imperiale, einen der wichtigesten Kunstpreise der Welt – als Anerkennung für ihr Lebenswerk.
klassik.com
Hamburger Weltwirtschaftsinstitut: Stuttgart ist Kulturstadt Nr. 1
Stuttgart behauptet einer Studie des Hamburger Weltwirtschaftsinstitutes und der Berenberg Bank zufolge den kulturellen Spitzenplatz unter Deutschlands Städten. Dahinter folgen München, Dresden, Berlin und Bonn.
RBB Kulturradio
Probenzentrum der Berliner Staatsoper nimmt Betrieb auf
In einem Jahr soll die Berliner Staatsoper an ihren angestammten Ort Unter den Linden zurückkehren. Gestern hat im neuen Probenzentrum des Opernhauses ein Testlauf begonnen.
Twitter
Music History @today_classical #Today in 1737 Birth of Austrian #composer Johann Michael #HAYDN #MusicHistory #classicalmusic
Music History @today_classical #Today in 1722 Birth of #composer Joseph Paul #Ziegler #MusicHistory #classicalmusic
Blackburn Music Soc @BlackburnChoir Rehearsals are well underway for our new season! Come join us for our first concert on 19th Nov! #choral #classical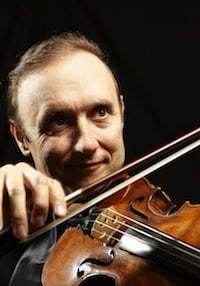 Photograph: Goldner String Quartet/Keith Saunders