Classical News
In today's classical news, the full programme of Aldeburgh Festival 2017 will be announced in January 2017, and the 2017 festival will also mark the 50th anniversary of the Snape Maltings Concert Hall. English Symphony Orchestra (ESO) has appointed Michael Young as its new Assistant Conductor, effective January 2017. Also, read about the 'pampered' turkeys on BBC News, where turkeys were raised listening to classical music, and they might be on your Christmas table this year!
Classical Music
The 70th Aldeburgh Festival (9-25 June 2017) will mark the 50th anniversary of the Snape Maltings Concert Hall.
Temple Music Foundation announces 2017 programme
The Temple Music Foundation's 2017 concert programme encompasses Venetian polychoral works, Bach's St John Passion and a contemporary composition for church choir, organ and saxophone.
English Symphony Orchestra appoints assistant conductor
The English Symphony Orchestra has appointed Michael Young in the newly created role of assistant conductor.
BBC News
'Pampered' Corwen turkeys raised on classical music
Turkeys raised to classical music and fed a home-grown grain mix may be north Wales' "most pampered".
The Strad
Violist and teacher Paul Leggett drowns in Central Australia
The long-time violist with the Royal Melbourne Philharmonic died while swimming in the Northern Territory.
klassik.com
Nürnberg bewirbt sich als Kulturhauptstadt 2025
Der Stadtrat gab gestern mit großer Mehrheit seine Zustimmung zu der Bewerbung, deren Kosten mit etwa 5 Millionen Euro veranschlagt werden. Nürnberg solle "Kulturhauptstadt der Ideen" werden.
Der Tagesspiegel
Erfolg für Bayreuther Festspiele
Das Landgericht Bayreuth weist die Klage von Wieland Wagners Angehörigen ab. Es ging um den Mietvertrag des Festspielhauses und Entscheidungen über die Festspielleitung.
nmz
GVL: Künstler können jetzt noch Vergütungen für die Nutzung ihrer Produktionen in den Jahren 2010 bis 2012 erhalten
Ob Musiker, Schauspieler, Synchronschauspieler, Tänzer oder Dirigenten: Viele Kreative wissen nicht, dass sie für Ihre Mitwirkungen an künstlerischen Produktionen vergütet werden können, wenn ein Dritter (zum Beispiel ein TV- oder Radiosender) diese nutzt.
Musik heute
Bundesverdienstkreuz für israelischen Geigenbauer Weinstein
Der israelische Geigenbauer Amnon Weinstein hat das Bundesverdienstkreuz für die Restaurierung von etwa 50 Instrumenten von Holocaust-Opfern erhalten.
Berliner Morgenpost
Dercon will neues Ensemble an Volksbühne aufbauen
Chris Dercon (58) setzt für die Berliner Volksbühne auf ein festes Ensemble. Das Theater, dessen Intendanz der Belgier im August 2017 übernehmen soll, werde in den nächsten Jahren ein neues Ensemble aufbauen.
Twitter
Help Musicians UK @HelpMusiciansUK #ThursdayThoughts Christmas Time (Don't Let The Bells End) by @thedarkness is a vastly underrated Christmas song
The Violin Channel @violinchannel ow.ly/Opxf3078ytm WACKY WEDNESDAY | Anna-Maria Hefele : World's Best Polyphonic Singer [WOW] @AnnaMariaHefele
kulturradio vom rbb @kulturradio_rbb Macht Singen glücklich? Diskutieren Sie mit uns ab 12:10! Und singen Sie mit uns und dem @RundfunkchorB am 4. Advent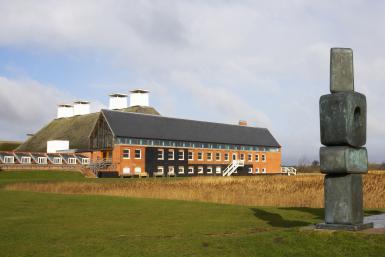 Photo: Jon Gibbs