In today's Classical News, Primephonic, a new streaming service for classical music, launches in London, and a wedding musician is asked to play in return for social media likes. Today is BBC Music Day, celebrating the Power of Music, and Louise Alder progresses at BBC Cardiff Singer of the World.
CNET
Classical music streaming no longer plays second fiddle
Spotify and other streaming services aren't very good at managing classical music, which is where new dedicated service Primephonic comes in.
Classic FM
A musician was asked to play for free in return for Facebook likes
'I was hoping you may be interested in a challenge… I would like to propose if I can manage to get 1000 likes and 300 shares you would consider waiving your fee?'
Classical Music Magazine
Radio 3 announces BBC Music Day highlights
Radio 3 has announced its programming highlights for BBC Music Day (15 June), which this year will celebrate 'The Power of Music'.
Louise Alder wins third Cardiff Singer round
British soprano Louise Alder has become the third singer chosen to perform in the final of BBC Cardiff Singer of the World 2017.
Der Tagesspiegel
Ab Herbst Public Viewing von Elbphilharmonie-Konzerten
Nach dem großen Ansturm auf die Karten der Elbphilharmonie werden einige der Konzerte bald live auf öffentlichen Plätzen der Stadt übertragen.
Berliner Zeitung
Deutsche Messe" Stefan Heucke vertont Messübersetzung von Bundestagspräsident Lammert
Eine heute nahezu unmögliche Gattung ist die Messe. Nicht nur müsste man das Ideal des gesellschaftlich wachen Künstlers verraten, um Anlass zu jenem Jubel zu haben, den Gloria oder Sanctus erheischen.
Concerti
#klangberlins – Ausgezeichnet!
Der diesjährige Deutsche Preis für Onlinekommunikation geht an das Konzerthaus Berlin. Ihre Video-Serie #klangberlins setzte sich gegen starke Mitbewerber wie Mercedes Benz, TUI und das ZDF durch.
I Care If You Listen
SPOR Festival 2017 Concludes With iScreen, YouScream!
SPOR is on a mission to prove that "music has the same potential for exploratory curation as all other art forms," and the program for the 2017 festival certainly reflected this sentiment.
Dallas News
Say farewell to Berlin Philharmonic-bound horn player David Cooper at a Saturday recital
It says a lot for the virtuosity and elegant playing of David Cooper, principal horn on the Dallas Symphony Orchestra since 2013, that he's been snatched up for the same post with one of the world's most prestigious orchestra.
Twitter
London Philharmonic‏
@LPOrchestra
LPO brass trio performing at the launch of
@
primephonic
new
classical music
streaming service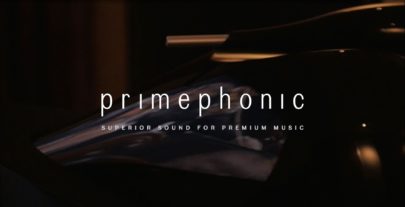 Image: Primephonic