Classical News
In our news today, Sir Peter Maxwell Davies dies at age 81, Sony Music buys Michael Jackson's stake in music publishing unit, new artistic leadership team for Mid Wales Opera  & extra funding for the musical celebration of Canada's 150th Birthday
New York Times
Peter Maxwell Davies, Contrarian British Composer, Dies at 81
Sir Peter Maxwell Davies, the prolific English composer long known as an anti-establishment anti-monarchist avant-gardist enfant terrible — but whose work was so renowned that he was named Queen Elizabeth II's official music master anyway — died on Monday at his home in the Orkney Islands of Scotland
The Guardian
Peter Maxwell Davies: strikingly original music composed at white heat
From confrontational early works to the community projects that were at the heart of all he did, Maxwell Davies was a great fixed point in British music
BBC News
Sony buys out Michael Jackson music venture stake
Sony is paying Michael Jackson's estate $750m (£526m) for the late pop star's share of a joint music publishing venture that it does not already own.
Classical Music Magazine
Mid Wales Opera appoints new artistic leadership team
Mid Wales Opera has appointed Jonathan Lyness and Richard Studer as music director and artistic director. They will take up the positions when Nicholas Cleobury steps down in April 2017, but will begin work on developing MWO's future touring and outreach programme immediately.
The Strad
Are contemporary violin makers limiting their potential to develop new ideas?
A key aim of the VSA/Oberlin Workshop 'Obie 1' project was to create a good original violin design that was not directly derived or copied from a previous instrument
Pizzicato
A Musical Celebration For Canada's 150th Birthday
The Canadian Government will give an extra funding of $17.5 million to the musical community for a "national musical celebration" to honor Canada's 150th birthday in 201
Die Welt
Opernsänger sind Albaniens wahrer Exportschlager
Das kleine Balkanvolk bringt überdurchschnittlich viele gute Musiker hervor. Das Geheimnis des albanischen Erfolges sind Iso-Polyphonie, gute Ausbildung und die Affinität zur italienischen Oper
Musik heute
Kurt Weill Fest endet mit Besucherrekord
Mit einem Besucherrekord ist am Sonntag in Dessau-Roßlau das 24. Kurt Weill Fest zu Ende gegangen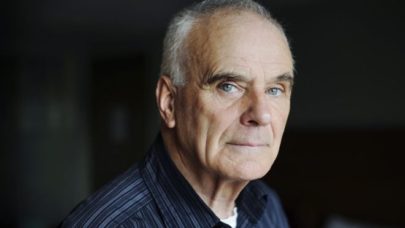 Twitter
@RoyalOperaHouse Deeply saddened by the death of Peter Maxwell Davies – Taverner premiered here in 1972
@E_N_O Very sad to hear about the death of Peter Maxwell Davies. Our condolences go to his friends and family
@ClassicFM Final tickets left for @ClassicFM Live – @johnsuchet1 has details next, plus a track from @realaled's new album.