In today's news, Vienna celebrates the 150th anniversary of Strauss' Donauwaltz, and an insight into the role classical crossovers play in radio broadcasting. A classical revolution is arising in Madras, and Mandy Parnell surfaces as a hidden powerhouse influence in modern music. The Grammys tackle race politics from last weekend's award ceremony, and the Vienna Philharmonic plays an homage to Schubert.
The Guardian
Master blaster: the woman making Björk, Aphex Twin and Eno sound so good
Parnell is one of the country's leading mastering engineers, and this is where the likes of the Chemical Brothers, Max Richter and Brian Eno come to hear their finished tracks. Parnell has polished a huge number of albums here including, last year, Jamie xx's In Colour and Aphex Twin's Syro.
Classical Music Magazine
Chamber concert in aid of Arco project
Students at Birmingham Conservatoire are holding a chamber music concert later this month in aid of the Arco (Cape Gate MIAGI Centre for Music & Birmingham Conservatoire) project, which sees strings students aged between eight and 16 in South Africa participate in weekly instrumental Skype lessons given by academics, current students and alumni of Birmingham Conservatoire.
The Washington Post
Do the Grammys have a race problem? No, their president says — they're like Trump's election
The Grammys' race problem followed the awards show all the way to the stage this year, when a white singer once again beat an acclaimed black artist for the top honor — but this time called attention to the fact.
BBC News
How an Indian maestro is taking classical music to the masses
India's southern Indian city of Chennai (Madras) is witnessing a musical revolution of sorts.
The Harvard Press
Warner Free Lecture: The 'other' sounds of nature in music
Explosive, turbulent, violent—these are not the usual words to describe classical music inspired by the sounds of nature. And yet, by contrast, their musical presence adds richness to the perfect pitch of the hermit thrush's song, the jazz riffs depicting clouds, the rhythmic sound of the surf at the seaside, and more.
Klassik
Wien feiert 150-jähriges Jubiläum des Donauwalzers von Johann Strauss
Die Johann-Strauss-Gesellschaft Wien hat eine Feier zum 150-jährigen Jubiläum des sogenannten Donauwalzers von Johann Strauss (Sohn) ausgerichtet.
neue musikzeitung
Was Crossover für klassische Musik in öffentlich-rechtlichen Kulturradios bedeutet
concerti
Man kann seine Visionen wie ein Prophet in die Welt hinaustragen, man kann sie aber auch ganz einfach verwirklichen. Daniel Barenboim gehört zu letztgenannter Spezies: als genialer Pragmatiker, der seine Kräfte und Mittel dazu nutzt, seine Ideen in die Wirklichkeit umzusetzen.
The New York Times
Highlights From the Met Opera's 2017-18 Season
A starry new production of "Tosca"; the American premiere of Thomas Adès's "The Exterminating Angel," based on a Buñuel film; and a Mozart work set in Coney Island are among the highlights of the Metropolitan Opera's 2017-18 season.
The Vienna Philharmonic Remembers Schubert
Franz Schubert's Symphony No. 8, nicknamed "Unfinished," forms the centerpiece of a three-part concert series by the Vienna Philharmonic Orchestra that opens on Friday, Feb. 24.
Twitter
Classical Music News ‏@CIassicalMusic Vienna remembers Jewish roots of its most famous tune http://dlvr.it/NNyYQl  #ClassicalMusic pic.twitter.com/wEoN3aIdYI
Music History ‏@today_classical #Today in 1884 FP of #Tchaikovsky's Orchestral Suite No. 2, in Moscow. #MusicHistory #classicalmusic pic.twitter.com/8PEnQWnJKm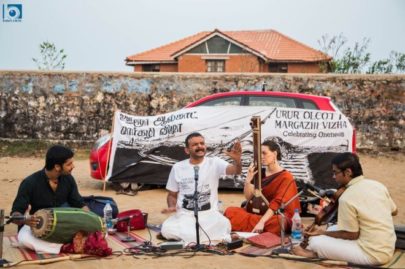 Image: BBC News