In today's Classical News, the London A Cappella Festival programme is released, and Classical streaming service Grammofy is to shut down after a year. The earliest painting of Mozart has been discovered, and the Heinrich-Schütz music festival attracted more than 4.800 visitors.
Choir and Organ
London A Cappella Festival 2018 announced
The ninth London A Cappella Festival will take place 24-27 January 2018.
Classical Music Magazine
Specialist classical streaming service Grammofy is to shut down on 15 November.
The Times
Classic FM scores a hit by playing videogame music
Classic FM has commissioned a second series of its videogame music programme after the first became the most downloaded show in the station's history.
The Guardian
The Guardian view on the 'yellowface' casting row: classical music has a diversity problem
The pulling of Peter Eötvös's opera The Golden Dragon from the Hackney Empire must provoke some tough thinking.
Broadway World
National Philharmonic Kicks Off 2017-18 Season
The National Philharmonic's 2017-2018 season at The Music Center at Strathmore commences with star-studded performances by some of today's most famous classical musicians. 
GreatFalls Tribune
Symphony's Cascade Quartet walks away from head-on crash
The Great Falls Symphony has a lot to be grateful for this weekend as four of its principal members survived a near head-on collision Thursday near Seeley Lake. 
Crescendo
Frühestes Porträt Mozarts entdeckt???
Kann ein historisches Gemälde als frühestes Bildnis von Wolfgang Amadeus Mozart identifiziert werden? Eine heiße Diskussion um den sogenannten "Fruhstorfer Mozart" ist entbrannt…
Pizzicato
Daniel Hope wird künstlerischer Leiter der Dresdner Frauenkirche
Daniel Hope (*1973) wird 2019 für zunächst fünf Jahre Künstlerischer Leiter der Dresdner Frauenkirche.
Musik Heute
Heinrich-Schütz-Musikfest zieht positive Bilanz
Das Heinrich-Schütz-Musikfest hat in den vergangenen zehn Tagen mehr als 4.800 Besucher angezogen. Die 37 Veranstaltungen in Sachsen, Sachsen-Anhalt und Thüringen seien zu 89 Prozent ausgelastet gewesen, teilten die Veranstalter am Sonntag mit.
Le Monde
L'Opéra de Lyon sous le signe de la guerre
Le chef-d'œuvre de Benjamin Britten, « War Requiem », ouvre la saison lyrique dans le cadre du « Centenaire de la Paix ».
El Mundo
El flamenco, esa escuela de energía

Pepe Habichuela celebra sesenta años de guitarra.
Twitter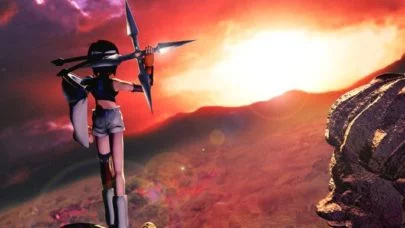 Image: The Times