LSO celebrates 20 years of LSO Live with new Apple Music collaboration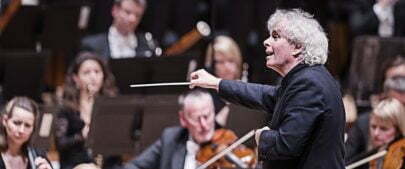 The London Symphony Orchestra (LSO) has today (13 September 2019) launched a new initiative that brings the themes of its 2019/20 season to Apple Music via artist-curated radio programming and playlists. Beginning with music director Sir Simon Rattle's choices reflecting his commitment to opening each season with a celebration of British music past and present, the curation will continue monthly throughout the season with new artists presenting their choices each month. Principal guest conductors Gianandrea Noseda and François-Xavier Roth, and LSO conductor laureate Michael Tilson Thomas will close 2019 with their selections, while artists including Nathalie Stutzmann, Elim Chan and Antoine Tamestit reflect their themes in 2020.
---
Countdown für Berlins größtes Symphonic Mob
Der Countdown zum diesjährigen Symphonic Mob läuft: Am kommenden Samstag, 21. September, laden das Deutsche Symphonie-Orchester Berlin (DSO) und sein Chefdirigent Robin Ticciati zum Symphonic Mob auf die Piazza der Mall of Berlin ein, mit Christian Tetzlaff erstmals unter der Mitwirkung eines Solisten und erneut mit Unterstützung des Rundfunkchors Berlin. Über 1.000 Musikenthusiasten haben sich für das Mitmachkonzert registriert. Unter dem Motto 'Ihr spielt die Musik!' bringen sie gemeinsam mit den Profis als Berlins größtes Spontanorchester Werke von Dvorak und Massenet sowie den Triumphmarsch samt Opernchor aus Verdis Aida zum Erklingen. Die Veranstaltung wird von rbbKultur ab 14 Uhr im Radioprogramm und unter rbbkultur.de als Livestream übertragen.
Countdown for Berlin's largest Symphonic Mob
The countdown to this year's Symphonic Mob is running: Next Saturday, 21 September, the Deutsches Symphonie-Orchester Berlin (DSO) and its principal conductor Robin Ticciati invite you to the Symphonic Mob on the Piazza of the Mall of Berlin, with Christian Tetzlaff for the first time with the participation of a soloist and again with the support of the Rundfunkchor Berlin. More than 1,000 music enthusiasts have registered to take part in the concert. Under the motto 'You play the music!' they will perform works by Dvorak and Massenet together with the professionals as Berlin's largest spontaneous orchestra, as well as the Triumphal March including the opera choir from Verdi's Aida. The event will be broadcast by rbbKultur from 2 p.m. on the radio programme and on rbbkultur.de as a live stream.
---
La rentrée connectée de l'Opéra de Paris
Suzanne Gervais profite de la journée autour de l'Opéra de Paris pour nous dresser un tableau de la vie numérique de cette grande maison lyrique. Du point de vue du numérique, l'Opéra de Paris fait figure de bon élève par rapport à bon nombre d'institutions lyriques et de salles de concert. Pensons à la fameuse « Troisième scène », que connaissent sans doute les plus connectés d'entre vous : la Troisième scène de l'Opéra de Paris, c'est, depuis quatre ans, une scène entièrement digitale, qui vous propose des fictions sur la danse et l'opéra, et tous ces courts-métrages se renouvellent tout au long de la saison.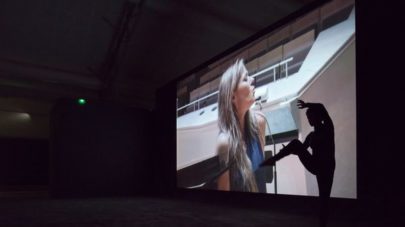 The Paris Opera's connected autumn season
Suzanne Gervais takes advantage of the day around the Paris Opera to paint a picture of the digital life of this great opera house. From a digital point of view, the Paris Opera is a good student compared to many other opera houses and concert halls. Think of the famous "Third Stage", which is probably familiar to the most connected of you: the Third Stage of the Paris Opera has been, for the past four years, an entirely digital stage, offering you fictions on dance and opera, and all these short films are renewed throughout the season.