Classic FM
A James Bond Celebration: The Music of 007
Celebrating the release of Skyfall, we're offering you a chance to hear Bond composers Thomas Newman and David Arnold in conversation with Tommy Pearson in front of a live studio audience – watch our exclusive video!
Red Hot Chili Peppers' Flea loves Rachel Podger
Red Hot Chili Peppers bassist Flea has tweeted about his love of the baroque violinist Rachel Podger, alongside Iggy Pop.
Deceptive Cadence, NPR
Esa-Pekka Salonen's Excellent Violin Adventure
After 17 years molding the Los Angeles Philharmonic into one of the smartest and most adventurous U.S. orchestras, music director Esa-Pekka Salonen called it quits in 2009.
Slipped Disc
World exclusive: Woman to be named music director of Arab orchestra
The Qatar Philharmonic Orchestra is about to appoint a music director. Well-informed sources have whispered the name to Slipped Disc.
Just in: Hot tenor renews his album deal. (No, it's not Kaufmann)
Rolando Villazon has re-signed with Deutsche Grammophon.
The Wagnerian
BBC to broadcast ROH Ring Cycle live
Should you not have managed to get tickets, you can catch the entire cycle for free on Radio 3 over 8 days.
Denver Post
Classical music calms dogs in CSU research
Mozart and Chopin do a lot more to soothe the nerves of shelter dogs than Anthrax and Iron Maiden.
The Journal
Opera singer Janice Cairns is singing her heart out for good causes
A stalwart of the annual North East Last Night of the Proms concert, Janice Cairns is a force for good on three continents…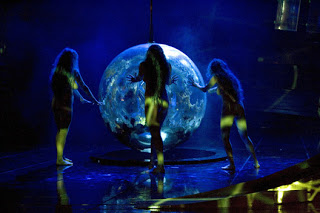 The Wagnerian