Classic FM
Jonny Greenwood rehearses with ACO in Sydney, quashes apocalypse rumours
Radiohead guitarist and composer Jonny Greenwood has posted online from his rehearsals with the Australian Chamber Orchestra, contrary to reports from Sao Paulo saying that he had fled to Brazil to await the Mayan apocalypse.
English Symphony Orchestra appoints new Artistic Director
The English Symphony Orchestra has named their new Artistic Director, who replaces the late Vernon Handley.
The Telegraph
Royal Philharmonic Society: 'the conscience of the classical music industry'
Celebrating its bicentenary next year, the Royal Philharmonic Society brings together classical music lovers and professionals, writes Rupert Christiansen.
CNET (found on Arts Journal)
Sydney Opera House and YouTube to live stream events
The Sydney Opera House will live stream 20 performances over a two-year period straight to YouTube, thanks to a new partnership.
Slipped Disc
It's catching on! Now Chicago has an airport pianist
After yesterday's discovery of a homeless piano player inside London's Eurostar terminal, a young man, identity uknown, has taken up resieence beside the check-ins at Chicago's O'Hare international airport.
Universal restructures its German classical chief out of a job
Christian Kellermann, head of Universal Classics and Jazz in Germany, will be leaving the company next April.
Just in: Boulez cancels his Christmas concerts
Pierre Boulez has been praying that his troubled eyes would recover sufficiently to allow him to resume conducting beforee the year is out
The Independent
Britten's got talent: The celebrations for the centenary of Benjamin Britten will span the globe
Jessica Duchen says it's the humanity of his works that gives this unlikely British hero a universal appeal
Deceptive Cadence, NPR
What Ever Happened To The Classical Christmas Album?
Is it just me, or does it seem like Santa is delivering far fewer classical Christmas albums these days? Decades ago, many of the top opera divas — from Renata Tebaldi to Joan Sutherland — released Christmas records.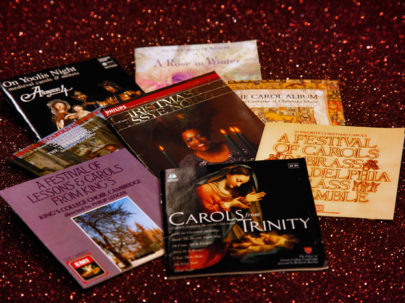 Deceptive Cadence, NPR