Classic FM
Opera North spring season to feature Handel, Britten and Wagner
The spring 2013 season for Opera North has been announced, with opera from Handel, Wagner and Albert Herring topping the bill.
John Suchet's Beethoven Book Tour
Classic FM's John Suchet is out and about around the country promoting his new Beethoven book: Beethoven – The Man Revealed.
Beethoven, Schoenberg, Bach manuscripts auctioned for huge prices
A Beethoven manuscript has sold for €252,750 in an auction at Sotheby's, Paris, along with scores by Schoenberg and Bach.
Deceptive Cadence
Philadelphia Orchestra Reboots With New Music Director
Everywhere you look right now, it seems like American symphony orchestras are fighting for their lives — strikes, lockouts, bankruptcy.
Evening Standard
Music to our ears as chamber orchestra gets in tune with apprenticeship scheme
Britain's oldest chamber orchestra and Europe's largest centre for the arts have signed up to the Standard's campaign to help jobless young Londoners into work, and hailed the campaign as "a guiding light for social mobility".
Classical Music Magazine
Victim Support fundraising gala: Barbican, 22 November
A gala concert in aid of Victim Support UK will be held at the Barbican Hall, London, on 22 November, with the Orion Orchestra and a variety of soloists performing extracts from Tchaikovsky's Swan Lake, The Nutcracker,Sleeping Beauty and Eugene Onegin to raise money for the charity, which each year offers support to 1.25 million victims of crime and 250,000 witnesses.
Slipped Disc
First live-stream opera from Vienna
The Kammeroper is claiming an international coup – it will be the first ensemble to stream an opera live, free and worldwide, next Monday.
The Strad
Kennedy's stolen violins are found
Three Violectras stolen from Nigel Kennedy in 2005 turn up at auction house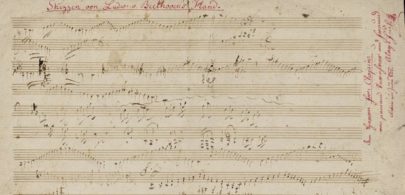 Classic FM