In today's news: conductor David Heusel dies of unknown causes, aged 60; composer Karol Beffa is honoured with the Grand Prix SACEM for symphonic music. Streetwise Opera announces 15th anniversary opera, Komische Oper Berlin turns 70. 
The Times
World-renowned conductor David Heusel died hours before he was to perform in Dublin
David Heusel was American born, but over the past 20 years had made a name for himself in Dublin conducting Opera Ireland and working with the RTÉ Concert Orchestra.
Classic FM
Musicians are three times more likely to experience depression, according to study
A concerning new piece of research reveals the scale of the mental health crisis facing the UK music industry.
Opera Now
Streetwise Opera announces 15th anniversary opera
Streetwise Opera will celebrate its 15th anniversary by presenting the premiere of a new immersive opera on 14 and 15 April 2018 at Sage Gateshead.
Music Teacher
Ten Pieces III activities announced
BBC Music and BBC Learning have announced a programme of activity for Ten Pieces III for the 2017/18 academic year, including a Live Lesson inspired by the Royal Ballet's production of The Nutcracker.
The Strad
Violinist avoids jail after causing car crash at twice the drug drive limit
Violinist Victoria Yellop, who trained at London's Trinity College of Music, was given a four-month suspended prison sentence and a six-month night-time curfew for causing a traffic accident while under the influence of cocaine.
The New York Times
As Geffen Hall's Renovation Stumbles, Cincinnati Shows the Way
A concert hall that was simply too cavernous: hard to sell out and leaving audiences feeling distant from the music. Lobbies that have grown shabby over time. A fortresslike presence, somewhat isolated from the city just outside its doors.
Pizzicato
Composer Karol Beffa Honoured with the Grand Prix SACEM for symphonic music
In a ceremony on November 27 at Pleyel, the French Society of Authors, Composers and Publishers of Music (SACEM) will award their Grand Prix for symphonic music to the composer Karol Beffa.
Browdway World
Grammy-Winning Kronos Quartet to Work with Orange County School of the Arts Students
In partnership with the Orange County Philharmonic Society, Orange County School of the Arts has brought the talented and highly acclaimed Kronos Quartet to OCSA to teach and practice repertoire with select students. 
Zeit Online
Punk ist zurück, sitzt aber am Klavier: Die Neoklassik von Nils Frahm, Francesco Tristano oder den Grandbrothers beantwortet eine Sehnsucht nach Reduktion und Regelbruch. 
Frankfurter Allgemeine
Zwischen Düsternis und Sinnlichkeit
Die Komische Oper Berlin wird siebzig. Für das Jubiläum wird tief in das Repertoires gegriffen: Barrie Kosky eröffnet die Saison mit seiner Inszenierung von Claude Debussys "Pelléas et Mélisande".
France Musique
Karol Beffa, Grand Prix Sacem de la musique symphonique 2017
Chaque année, la Société des auteurs, compositeurs et éditeurs de musique (Sacem) récompense le travail artistique de ses membres, en attribuant une série de Grands Prix, dont le Grand Prix de la musique symphonique, le Grand Prix du jazz et le Grand Prix de la musique du monde.
El Mundo
El Reina Sofía acogerá el festival de arpa Tierra 47
El festival de arpa Tierra 47 se celebrará en Madrid los días 20 y 21 de octubre. En concreto, en las instalaciones del Museo Reina Sofía, como ya se hiciera con otros festivales como Músicas Infinitas o Escena contemporánea.
Twitter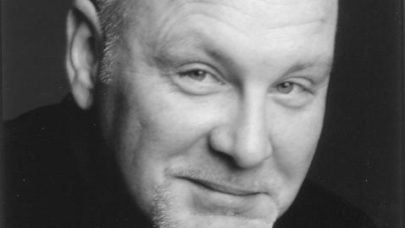 Image: The Times