The Ivors Academy announces Gold Badge 2019 recipients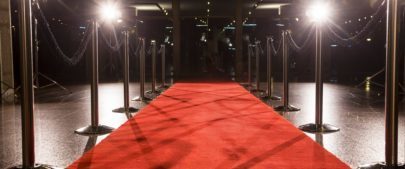 The Ivors Academy has announced the first round of recipients collecting a Gold Badge at the 2019 ceremony, hosted by broadcaster Edith Bowman at The Savoy in London on 11 October.
Gold Badge recipients for 2019 are:
Odaline de la Martinez – composer and conductor, artistic director of Lontano ensemble
Jane Dyball – music publishing influencer, former CEO of the MPA Group
Olga FitzRoy – engineer and mixer, campaigner for self-employed families
Nikki Iles – jazz pianist, composer and educator
Omar Lye-Fook MBE – soul singer, songwriter and artist
Thalia Myers – pianist and teacher, new music advocate
Trevor Nelson MBE – broadcaster and urban music pioneer
Chris Philips – broadcaster and promoter of jazz in the UK
Lohan Presencer – chairman of the Ministry of Sound group, electronic music pioneer
Vanessa Reed – president and CEO of New Music USA, former CEO of PRS Foundation
---
Anne-Sophie Mutter mit dem Kulturpreis Praemium Imperiale geehrt
Gestiftet vom Kaiserhaus, dotiert mit 126.000 Euro: Die Japan Art Association kürt jedes Jahr herausragende Künstler. In diesem Jahr auch die deutsche Violinistin Mutter. Die deutsche Violinistin Anne-Sophie Mutter gehört zu den diesjährigen Preisträgern des renommierten Kulturpreises Praemium Imperiale. Die 56-Jährige zählt seit mehr als vier Jahrzehnten zu den weltweit bekanntesten Geigenvirtuosen und ist bereits Trägerin zahlreicher Auszeichnungen. Zudem ist sie Ehrenmitglied der American Academy of Arts and Sciences. Das Praemium Imperiale – mit vollem Namen Weltkulturpreis zum Gedenken an seine Hoheit Prinz Takamatsu – wird seit 1989 auf Anregung des japanischen Kaiserhauses verliehen. Er gilt als "Nobelpreis der Künste" und ist mit 15 Millionen Yen (ungefähr 126.000 Euro) dotiert. Die Japan Art Association zeichnet damit herausragende Künstlerinnen und Künstler in den Kategorien Malerei, Skulptur, Architektur, Musik und Theater/Film aus.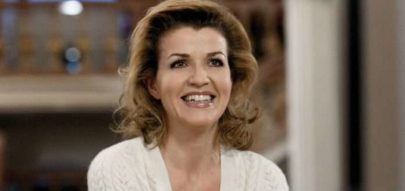 Anne-Sophie Mutter honoured with the Praemium Imperiale Culture Prize
Donated by the imperial family, endowed with 126,000 euros: Every year, the Japan Art Association honors outstanding artists. This year also the German violinist Mutter. The German violinist Anne-Sophie Mutter is one of this year's winners of the prestigious Praemium Imperiale Cultural Prize. The 56 year old has been one of the world's best-known violin virtuosos for more than four decades and has already won numerous awards. She is also an honorary member of the American Academy of Arts and Sciences. The Praemium Imperiale – the full name of the World Cultural Prize in memory of His Highness Prince Takamatsu – has been awarded since 1989 at the suggestion of the Japanese imperial family. It is considered the "Nobel Prize of the Arts" and is endowed with 15 million yen (approximately 126,000 euros). The Japan Art Association honours outstanding artists in the categories of painting, sculpture, architecture, music and theatre/film.
---
Jonny Greenwood de Radiohead lance son label de musique classique
En plus de ses activités au sein de Radiohead, de ses compositions de musiques de films ou pour le concert, Jonny Greenwood vient d'annoncer le lancement de son label Octatonic Records. Greenwood indique être « en admiration devant les musiciens britanniques ayant reçu une formation classique : des gens d'une vingtaine d'années portant un étui de violoncelle, ce sera toujours plus impressionnant que quelqu'un avec une guitare. C'est plus dur à faire, cela demande plus d'engagement et les sons qu'ils produisent sont tellement illimités ».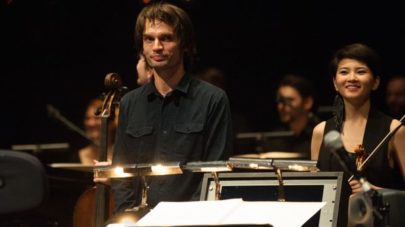 Jonny Greenwood of Radiohead launches his classical music label
In addition to his activities at Radiohead, his film music compositions or for the concert, Jonny Greenwood has just announced the launch of his label Octatonic Records. Greenwood says he is "in admiration of British musicians who have received classical training: people in their twenties wearing a cello case will always be more impressive than someone with a guitar. It's harder to do, it requires more commitment and the sounds they produce are so unlimited.