Classical News
The winners of the Menuhin competition, pianist Eoín Fleming has been awarded with The 2016 Catherine Judge Memorial Award & the BBC Radio Ulster School Choir Of The Year competition names North Ireland's top school choirs.
The Guardian
Menuhin competition: young talent and hints of greatness to come
The gala concert that closed the biennial competition showcased the prodigious talents of the two winners, while Julia Fischer – a previous winner – gave a glorious performance of Bartók's first concerto.
Classical Music Magazine
Winner of Catherine Judge Memorial Award announced
The 2016 Catherine Judge Memorial Award has been awarded to pianist Eoín Fleming. Fleming received the award following his performance of Chopin's E-flat nocturne and the third movement of Rachmaninov's second sonata on 16 April in the Great Hall at Queen's University, Belfast.
Northern Ireland's top school choirs named
The choirs of Dalriada School, Ballymoney and St Patrick's Primary School, Rathfriland have been announced as the winners of the BBC Radio Ulster School Choir Of The Year competition.
The Strad 
Documentary charts friendship between Holocaust survivor and schoolgirl through donated violin
A new documentary has premiered at the Tribeca Film Festival detailing the friendship between a 93-year-old survivor of the Holocaust and a 14-year-old schoolgirl from the Bronx, brought together by a violin.
Music Week
Sony/ATV inks multi-territory European deal with SoundCloud
Just over two weeks after subscription service SoundCloud Go was launched in the US, the platform has signed a critical, multi-territory European licensing agreement with publishing giant Sony/ATV Music.
SFCV
In Memoriam: Brian Asawa, 1966-2016
One of the most explosive talents ever to come out of San Francisco Opera's Merola and Adler programs, countertenor Brian Asawa had an illustrious — if at times troubled  — career in opera and recitals around the world. He died on Monday after a long, unidentified illness; he was 49 years old.
Reuters
Afghan teenager braves threats, family pressure to lead women's orchestra
Like many teenagers, 19-year-old Negin Khpalwak from Kunar in eastern Afghanistan loves music, but few people of her age have battled as fiercely to pursue their passion in the face of family hostility and threats.
Pizzicato 
Christoph-Mathias Mueller verlässt Göttinger Symphonie-Orchester 2018
Der Generalmusikdirektor des Göttinger Symphonie Orchesters, Christoph-Mathias Mueller (49) will seinen im Sommer 2018 auslaufenden Vertrag nicht verlängern.
klassik.com 
Pulitzer Preis für Komponist Henry Threadgill
Der Amerikaner Henry Threadgill ist Träger des Pulitzer-Preises im Bereich Komposition. Der Saxophonist und Flötist erhält die Auszeichnung für seine Aufnahme "In for a Penny, In for a Pound".
Musik heute
hr-Sinfonieorchester: Orozco-Estrada bleibt bis 2021
Das hr-Sinfonieorchester hat seinen Vertrag mit Chefdirigent Andrés Orozco-Estrada bis 2021 verlängert.
Twitter
BBC Radio 3 @BBCRadio3 Exploring music where voices & instruments are on an equal footing in both Stravinsky & Gabrieli #EssentialClassics
Top Classical News @topcmnews Classical music should be appreciated more – Daily Trojan Online http://bit.ly/23V06ZF  ClassicalMusic
BR_Klassik @BR_KLASSIK #Menuhin100 Der große Geiger und Pädagoge ist heute unser "Klassik-Star", ab 18:05 https://www.br-klassik.de/programm/radio/ausstrahlung-649964.html …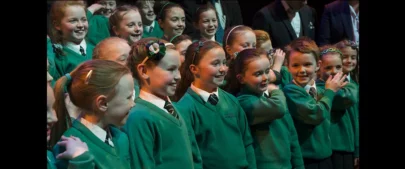 Photograph: Rhinegold Publishing