Classical news
In our classical music news today: lots of firsts as Esa-Pekka Salonen takes up first position of artist-in-association at Finnish National Opera and Ballet, and Sound festival announces John De Simone as inaugural composer-in-residence. Also, Lionel Bringuier will leave Zurich Tonhalle at the end of 2017/2018 season.
Classical Music Magazine
Finnish National Opera and Ballet appoints Salonen as artist-in-association
Finnish National Opera and Ballet (FNOB) has appointed Esa-Pekka Salonen as its first artist-in-association. He will assume the newly created, five-year position with the 2016/17 season.
Sound festival announces inaugural composer-in-residence
John De Simone has been announced as Sound's first composer-in-residence. The Scottish-Italian composer, who is director of Ensemble Thing, will create new work for the 2016, 2017 and 2018 festivals, beginning with a piece that will be premiered in a concert alongside Louis Andriessen's De Staat.
Neue Zürcher Zeitung
Der Vertrag von Lionel Bringuier als Chefdirigent des Zürcher Tonhalle-Orchesters wird nicht verlängert. Was hinter dieser seit längerem erwarteten Entscheidung steckt.
Music Week
MCPS and PRS for Music back library music awards relaunch
The annual Library Music Awards has today relaunched as the Production Music Awards, in association with MCPS Production Music.
Broadwayworld
Simon Rattle to Conduct St. Thomas Choir of Men & Boys in Concert, 9/18
Sir Simon Rattle will conduct The Saint Thomas Choir of Men and Boys and Orchestra of St. Luke's in a special benefit concert to include Gabriel Fauré's Requiem, The Lark Ascending by Ralph Vaughn Williams and Edward Elgar's Serenade for Strings on Sunday, September 18.
Die Zeit
Wie geht noch mal das "Magnificat"?
Daniel Barenboim startet seinen eigenen YouTube-Kanal.
Süddeutsche Zeitung
Junge, talentierte Schüler bekommen in Hallbergmoos eine besondere Förderung. Initiiert hat dieses Programm der Pianist, Komponist und Pädagoge Vladimir Genin.
Der Tagesspiegel
Abenteuerreisen ins Altbekannte
Zum 17. Mal startet "Young Euro Classic" in Berlin. Bei dem Festival überwindet Musik tatsächlich Grenzen – aber anders als in Sonntagsreden.
Die Welt
Ohne Schuhe auf der Jagd nach der Jugend
Die klassische Musik braucht Nachwuchs. Das Publikum wird immer älter. Neue Formate werden gesucht. In Berlin wurden zwei Modelle getestet. So richtig funktionieren sie allerdings beide nicht
El Mundo
Las grandes orquestas toman la partitura de la Quincena
Como para coger impulso, la Quincena Musical de San Sebastián se coge unos días de descanso coincidiendo con la Semana Grande.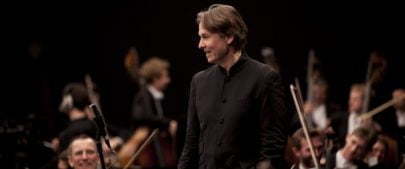 Photo Credit: Benjamin Ealovega
Twitter
Help Musicians UK @HelpMusiciansUK Great to see the intro of the #NightTube, can only help the night time economy & access to music venues.
Ed Vaizey @EdVaizey New culture secretary to promote #diversity in #arts http://www.m-magazine.co.uk/news/new-culture-secretary-promote-diversity-arts/ … @M_magazinePRS
Darren Henley ‏@HENLEYDARREN New blog by our @ace_national Strategy Director @richardrussell1 on encouraging news for arts & culture post #Brexit http://www.artscouncil.org.uk/blog/post-brexit-funding-%E2%80%93-encouraging-news-arts-and-culture-sector