In today's news: New Holst scores discovered, Amy Wheatly joins Ministry of Sound, and girl peforms own jazz composition. Audience jury wanted, Moritz Puschke to be director of ION, and Münchner Philharmoniker to play Bruckner's Symphonies 1,3 and 4.
The Guardian
Original Gustav Holst scores discovered in New Zealand library
Experts believe one of the works, Folk Songs from Somerset, has not been played or heard in more than a centur
The Violin Channel
Stage 2 Semi-Finalists Announced at America's Cooper International Violin Competition
The 10 Stage 2 Semi-Finalists have been announced at the 2017 Cooper International Violin Competition – Including VC Rising Star Johan Dalene
The Strad
Violinist prevented from taking 1709 Stradivarius on rail replacement bus
Christian Svarfvar claims he was forced to place his valuable violin in the luggage compartment after the driver refused him entry into Stockholm
Cmuse
The 5-year-old girl performs her own jazz composition
Elina Martirosyan is a 5-year-old prodigy. From the age of 4, she composes new jazz standards and then performs them on different instrument
Music Business Worldwide
Amy Wheatley joins Ministry of Sound as General Manager
Wheatley was previously at Three Six Zero where she was Head of UK Marketing, working on acts including Calvin Harris, Travis Scott and Hurts.
WDRB.com
Louisville Orchestra Inc. and Musicians of the Louisville Orchestra reach 3-year agreement
The Louisville Orchestra Inc. and Musicians of the Louisville Orchestra announced Tuesday a three-year contract agreement slated to run through May 31, 2020.
Der Tagesspiegel
Beim Jugendorchestertreffen im Konzerthaus am Gendarmenmarkt entscheiden die Hörer, wer den Komponistenpreis gewinnt
Berliner Morgenpost
Berliner Kurator übernimmt Kirchenmusik-Festival
Der Berliner Kulturmanager und Kurator Moritz Puschke übernimmt 2019 die Leitung des Nürnberger Kirchenmusik-Festivals ION.
Concerti
"Tradition ist nicht die Anbetung der Asche"
Es soll der Auftakt zum Bruckner-Zyklus schlechthin werden: Im Rahmen des Internationalen Brucknerfests spielen die Münchner Philharmoniker unter der Leitung ihres Chefdirigenten Valery Gergiev die Sinfonien 1, 3 und 4 in Linz ein.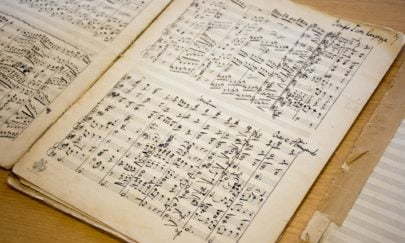 © Bay of Plenty Symphonia
Merken
Merken
Merken
Merken
Merken
Merken
Merken
Merken