Classic FM
Eric Whitacre and Danielle de Niese to host Gramophone Awards 2012
The votes are in, the classical artists and record companies are ready to go – and two of the world's most in-demand performers are gearing up for the glamourous award ceremony.
More acts announced for Classic BRIT Awards
The Classic BRIT Awards will feature performances from Gary Barlow, Andrew Lloyd Webber, Russell Watson and more, it has been announced.
Glenn Gould's classical music gesture app
The great pianist once had the idea that music would be created using gestures – and now a new app has made his dream a reality.
Trademark causes choc crisis for Mozart Balls
Sweet manufacturers in Austria will now be allowed to freely use the Mozart name to market their products after a ban on using the name has been lifted.
LA Times
Philip Glass, Cai Guo-Qiang named Praemium Imperiale laureates
Composer Philip Glass and artist Cai Guo-Qiang are among the recently announced laureates of the 2012 Praemium Imperiale awards, organized by the Japan Art Assn. The annual awards are considered one of the most prestigious cultural honors in the world.
Arts Journal: Slipped Disc
A fistful of dollars: how the Charles Ives House was sold
We have received the inside working of the transaction from one of the activists who worked, with great dedication and in close cooperation with the local authorities, to save the house for posterity.
Jessica Duchen's Classical Music and Ballet Blog
Breaking news: Music is left out of education reform again
Legacy? What legacy? The runaway success of the Cultural Olympiad and the London 2012 Festival looked set to prove to everyone that the UK's arts scene is second to none. But that's meaningless without the follow-up of lasting care and attention at grass-roots level – ie, in education.
Classical-music, BBC Music Magazine
Mozart's The Magic Flute at ENO
Nicholas Hytner's production stands the test of time
NPR, Deceptive Cadence
Trifonov's Triumph: Tchaikovsky, Twice Over
At just 21 years old, Russian pianist Daniil Trifonov, the most recent winner of the Tchaikovsky Competition, is zooming into the classical music stratosphere — and with his new album he's out to prove he's here to stay.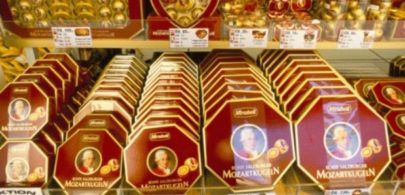 Classic FM