In today's news: Composer Jeremy Dale Roberts dies aged 83, and Simon Rattle offers his top advice to young conductors. Audio streaming becomes more and more important, Germany financially supports 31 orchestras, and soprano Brenda Lewis has died.
Classic FM
'Conducting is hard – it doesn't get easier'
Simon Rattle starts his new role as Music Director at the London Symphony Orchestra this month. So as he packs his pencil case for his first season in charge, we spoke to him about getting over nerves, the best piece of advice he's ever been given and why the future is bright for classical music.
The Times
Jeremy Dale Roberts: Distinguished composer considered to be the master of miniature compositions
Cannibalism may not be the first word that comes to mind when talking about a classical composer, but it was how Jeremy Dale Roberts described the creative process when writing for gifted musicians in his circle. "[I] draw upon their temperament and behaviour in the narrative of the music: to absorb their presence," he told a contemporary music website. "A rare form of cannibalism, maybe."
The New York Times
High Tech Meets High Art in a 3-D Opera
As a boy soprano in the youth opera company that his parents ran in their small town, the Dutch composer Michel van der Aaonce accompanied his father to the clockmaker who was painting a set for them. What he saw, he recalled recently, was revelatory.
Good House Keeping
Target Has Never Played Background Music, Until Now
While the company has avoided it for decades—believing it to be a distraction—they're introducing a soundtrack of more than 1,500 songs from the likes of Taylor Swift to Stevie Wonder to keep you in stores longer and hopefully revive their flagging sales in the process.
Limelight
Australian guitarist placed third in prestigious ARD Competition
Andrey Lebedev also took the prize for his performance of the commissioned work at Germany's top music contest.
Pizzicato
Marin Alsop wins 2017 Ditson Conductor's Award
Marin Alsop, Music Director of the Baltimore Symphony Orchestra, is the recipient of the 2017 Ditson Conductor's Award for the advancement of American music, Columbia University has announced.
NMZ
IFPI stellt neuen Music Consumer Insight Report vor: Audio-Streaming für Musikkonsum weltweit immer wichtiger
Urheberrechtsverletzungen bleiben für die Musikindustrie weltweit eine zentrale Herausforderung: 40 Prozent der Konsumenten hören Musik über nicht-lizenzierte Angebote.
Kultur Radio
Bund fördert Orchester in Konstanz, Bochum und Jena
31 Projekte öffentlicher Orchester erhalten über das Programm "Exzellente Orchesterlandschaft Deutschland" insgesamt rund elf Millionen Euro Bundesförderung.
Klassik.com
Sopranistin Branda Lewis gestorben
Die US-amerikanische Sopranistin Brenda Lewis ist tot. Sie starb im Alter von 96 Jahren an ihrem Wohnsitz in Westport (Connecticut).
Twitter
Classical Music News‏ @CIassicalMusic  A new direction – and a call for guest posts http://dlvr.it/PnrqRG  #ClassicalMusic
Music History‏ @today_classical #Today in 1920 Birth of #composer Karen #Khachiturian #MusicHistory #classicalmusic
Classical Music News‏ @CIassicalMusic  Meet the Artist……Jason Rebello, pianist http://dlvr.it/PnpqNj  #ClassicalMusic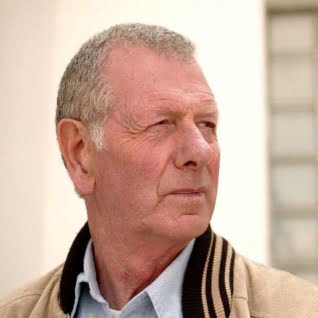 Image: Jeremy Dale Roberts