Classical News
In today's classical news, Mahler's complete manuscript of Symphony No.2 was sold at auction and broke new record, which was set previously by Mozart's symphonies. Yale School of Music is collaborating with Classical Movements on a 10-day, 8-night tour, where a series of concerts will take place and be played to the refugees in Germany in June 2017. Also, listen to pianist Yuja Wang's incredible palying of Mozart's Turkish March, in a "jazzy" way, which went viral after being posted on Facebook before it was taken down.
Classical Music Magazine
Mahler manuscript sets new auction record
A complete manuscript of Mahler's second symphony sold at auction for £4,546,250, breaking a previous record set by the sale of manuscript of nine Mozart symphonies in 1987.
Winds Without Borders to perform for German refugees
The Yale School of Music is collaborating with Classical Movements on a series of concerts for refugees in Germany.
Quartz
A Chinese piano prodigy is lighting up the internet with her rendition of Mozart's Turkish March
Yuja Wang, a 29-year-old Chinese pianist, is taking over the internet this week with her dazzling rendition of Mozart's Turkish March.
Music Teacher Magazine
Guildhall School announces spring 2017 season
The Guildhall School of Music & Drama's spring 2017 season includes the premiere of the first opera written in Middle English and a masterclass led by Jonas Kaufmann.
NRK
Hvilken musikk skaper aller best julestemning? Hver dag vil en KORK-musiker avsløre sin julefavoritt.
Aftenposten
Klassisk-guide: Her er vår anmelders forhåndsfavoritter blant de klassiske julekonsertene!
Messias og pøbler kjemper om oppmerksomheten i førjulsstria – vi gir deg oversikten.
nmz
Orchestervereinigung fordert Rücknahme der Kürzungen in Dresden
Im Streit um Budgetkürzungen bei der Dresdner Philharmonie und den Dresdner Musikfestspielen fordert nun auch die Deutsche Orchestervereinigung eine Rücknahme der Streichungen.
Klassik heute
Bamberger Symphoniker gestalten ZDF-Weihnachtskonzert mit dem Bundespräsidenten
Das Weihnachtskonzert mit dem Bundespräsidenten, das in diesem Jahr in der Morizkirche in Coburg vom ZDF aufgezeichnet und am Heiligen Abend um 18 Uhr gesendet wird, gestalten in diesem Jahr die Bamberger Symphoniker.
concerti
Die Wahl-Berlinerin Alice Sara Ott über vergessene Komponistinnen, verstorbene Idole und Whisky.
Twitter
Classic FM @ClassicFM Vote for your Christmas carol and WIN: http://classfm.co/carols
Music History @today_classical #Today in 1822 Debut as concert pianist in Vienna of Franz #Liszt at the age of 11. #MusicHistory #classicalmusic
Classical Music @ClassicalMusic8 Plaza Live renovations challenge Orlando Philharmonic – Orlando … – Orlando Sentinel https://t.co/UM8FngsX5s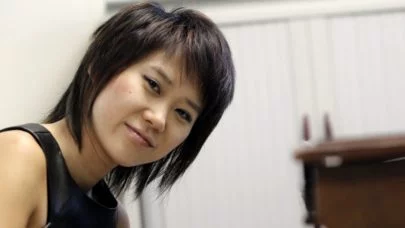 Photo: The prodigy. (EPA/ZIPI)