In today's news: Boosey & Hawkes to start publishing works by Leokadiya Kashperova, Spotify to go public on the New York Stock Exchange and Klaus Doldinger receives the German Music Authors' Price for his lifetime achievement – our blogpost offers more information and news!
Classical Music
Boosey & Hawkes to start publishing works by Leokadiya Kashperova
Kashperova is Stravinsky's piano teacher and one of Russia's earliest and most talented female composers.
Greater Manchester Combined Authority announces £7m culture investment
Twenty-eight organisations are set to receive a share of £7m investment over the next two years.
PPL and PRS for Music launch joint venture, PPL PRS Ltd
The joint venture will provide customers with a streamlined service, a single point of contact, and one licence covering both companies' respective rights.
Harpist Danielle Perett jailed for sexual abuse
Perett and her former partner have been sentenced to prison for sexually abusing a school boy.
Opera Now
Opera North announces 40th anniversary season
The 2018/19 season – the company's 40th – will explore the theme of conflict.
The Strad
Competitors announced for International Paulo Cello Competition in Finland
Twenty-six competitors have been accepted for the event taking place in October across three Finnish cities.
BBC
Is Spotify really worth $23bn?
The world's biggest music streaming service has filed paperwork to start trading its shares publicly on the New York Stock Exchange.
The Washington Post
Why listening to local music matters
Local music? I love the stuff. I've spent the past 20 years listening — ravenously, rapturously — to music made by my neighbors, and it keeps getting better.
Zeit.de
Der Filmmusik-Komponist und Jazzmusiker Klaus Doldinger wird beim Deutschen Musikautorenpreis 2018 für sein Lebenswerk geehrt.
klassik.com
Grazer Schubert-Wettbewerb kürt Gewinner
Der Schubert-Wettbewerb der Kunstuniversität Graz (KUG) hat die Gewinner in den drei Sparten Lied, Klaviertrio und Streichquartett gekürt.
pizzicato
Christopher Ward soll Generalmusikdirektor in Aachen werden
Die Stadt Aachen will zwar erst am 7. März über die Besetzung des Generalmusikdirektorenpostens beraten, doch die 'Aachener Nachrichten' glauben schon zu wissen, wer da ernannt werden soll: Der Brite Christopher Ward (37), seit 2014 Erster Kapellmeister am Saarländischen Staatstheater.
Twitter
Music History @today_classical:
#Today in 1810 Birth of Polish #composer Frédéric #Chopin. #MusicHistory#classicalmusic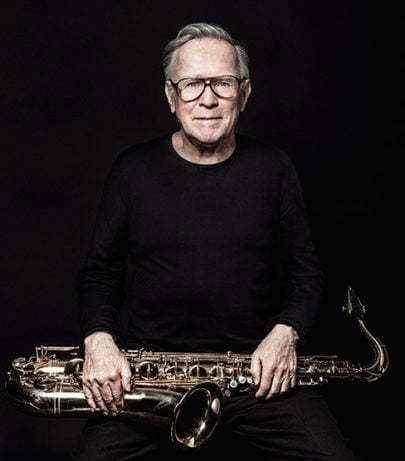 Klaus Doldinger (c) Peter Hönnemann