In today's Classical news, the programme for the London Contemporary Music Festival 2017 is announced, a virtual museum about some of the UK's most important musical instruments is now live, Michael Tilson Thomas will leave San Francisco Symphony, Munich aims to beat the Elbphilharmonie with its new concert hall and Richard Williams talks about the Jazzfest Berlin.
BBC News
Sting brings Newcastle-set musical 'The Last Ship' home for UK premiere
Gordon Sumner created the show as a tribute to the shipbuilding community where he grew up in Wallsend, but it lasted just three months on Broadway in 2014 and 15 after mixed reviews and lacklustre ticket sales.
Rhinegold
Programme for London Contemporary Music Festival 2017 announced
This year's festival (3-10th Dec) will include experimental sound works, erotic films, musical battles with artificial intelligence, punk, Fluxus, wild pop, Afrofuturism, live electronic sets, mouth installations, a seven-hour song recital and talks.
Virtual musical instrument museum launched
A virtual museum featuring sound, pictures and information about some of the UK's most important musical instruments is now live. MINIM-UK allows members of the public to explore instruments from 200 separate collections across the UK in a single virtual location.
Gramophone
Michael Tilson Thomas to step down from the San Francisco Symphony Orchestra
The San Francisco Symphony Orchestra has announced that Michael Tilson Thomas will step down from his role as Music Director at the end of the 2019-20 season. MTT will be 75 and will have served in the post for 25 years.
Forbes
Bill Murray, Three Classical Musicians Collaborate On 'New Worlds' Recording And Concert Tour
A chance meeting on a flight from Berlin to New York led actor Bill Murray and cellist Jan Vogler to became fast friends and curious about each other's artistic world and interests.
The New York Times
After 25 years, Michael Tilson Thomas will leave San Francisco Symphony
Michael Tilson Thomas, whose trailblazing leadership of the San Francisco Symphony spurred American classical music's westward expansion, announced on Tuesday that he would step down as its music director in 2020, after his 25th season.
Die Welt
Mit diesem Saal will München die Elbphilharmonie schlagen
München hat sich endlich auf einen Entwurf für den neuen Konzertsaal festgelegt. Der 300-Millionen-Glaspalast soll Aushängeschild werden. Doch Kritiker spotten schon über den "Schneewittchensarg".
Süddeutsche Zeitung
"Es wird Zeit, dass jemand Jüngeres drankommt"
Richard Williams, der scheidende Leiter des Jazzfests Berlin, über die rasante Entwicklung des Jazz.
Fono Forum
Mehr als 1.666 Stunden Alte Musik
Ein klingendes Urgestein der Alten-Musik-Szene wird 65: Die Sendung Tafel-Confect des Bayerischen Rundfunks.
Neue Zürcher Zeitung
Bitte vergessen Sie das Applaudieren nicht!
Die erste Asientournee des Lucerne Festival Orchestra mit seinem neuen Chefdirigenten Riccardo Chailly eröffnet widersprüchliche Blicke in die Zukunft des Musikbetriebs.
Twitter
ECHO @ECHO_Musikpreis Fotos der Verleihung in der Galerie auf der ECHO KLASSIK-Website: ▸ http://bit.ly/2z9KYRm  #ECHOKLASSIK2017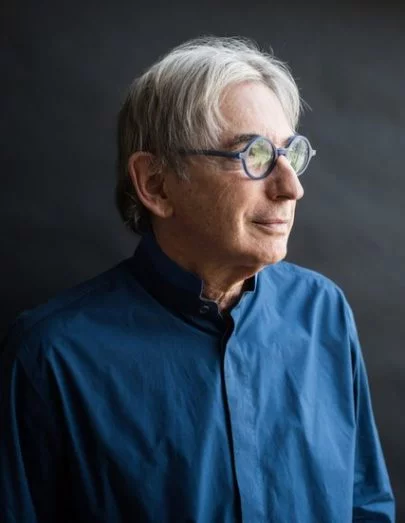 Michael Tilson Thomas at home in San Francisco in 2014.
© Drew Kelly for The New York Times