Classical News
In our news today, first orchestral Facebook live-stream from San Francisco Symphony, 2016/17 Cambridge Classical Concert Series announced, Bolshoi Theatre's modern take on Don Pasquale, Countertenor Brian Asawa dies aged 49 & 'This is a Voice' exhibition opens at Wellcome Collection, featuring work by Joan La Barbara, Imogen Stidworthy and more.
Cambridge News
Cambridge Classical Concert Series 2016-17 announced
Cambridge Live has just announced details of the 2016/17 Cambridge Classical Concert Series, its 30th anniversary season of outstanding concerts by world class soloists, orchestras and conductors taking place at Cambridge Corn Exchange from October 2016 to June 2017.
Gramophone
Countertenor Brian Asawa has died, aged 49
Asawa first became drawn to early music during his studies at UCLA, and in 1991, aged 25, became the first countertenor to win the Metropolitan Opera National Council Auditions.
Classical Music Magazine
'This is a Voice' exhibition opens at Wellcome Collection
'This is a Voice' features daily 'voicings', live performances and demonstrations, paintings, manuscripts, medical illustrations and ethnographic objects. It features work by Joan La Barbara, Imogen Stidworthy, Sam Belinfante, Enrico David, Meredith Monk, Marcus Coates, Anna Barham and Emma Smith.
Young singers aged 18–35 are invited to submit their entries for the John Kerr Award. First prize is worth £2,000, and second prize £1,000. The audience prize (£1,000), accompanist prize (£500) and individual song prizes for the best 17th-, 18th-, 19th- and 20th-/21st-century song will also be awarded.
Reuters
Bolshoi Theatre does a modern take on 'Don Pasquale' opera
Russia's Bolshoi Theatre is bringing Italian composer Gaetano Donizetti's comic opera "Don Pasquale," which premiered in Paris in 1843, into modern times with a new production.
Pizzicato
Successful year 2015 for the Royal Philharmonic
In 2015, London's Royal Philharmonic Orchestra (RPO) performed 172 concerts in London, UK venues & abroad, reaching a combined audience in excess of 500,000.
Adaptistration
Improving the musician audition process
Before we dive too far into this rabbit hole of a topic, we should confirm that the apply-audition-award method that is the typical professional US orchestra process is perhaps best described as the "best bad option available."
Klassik heute
San Francisco Symphony: Uraufführung per Live-Stream über "Facebook Live"
Das San Francisco Symphony (SFS) unter der Leitung seines Gastdirigenten Pablo Heras-Casado wird als erstes Symphonieorchester mithilfe der Live-Videostreaming-Funktion "Facebook Live" eine Uraufführung weltweit und kostenlos live übertragen.
Kultur-Port
Staatsoper Hamburg: Opernereignisse, die Aufsehen erregen werden
Opernereignisse, die Aufsehen erregen werden – das verspricht ein Blick ins neue Programm der Staatsoper Hamburg für 2016/17, die zweite Saison unter der Leitung von Georges Delnon, Kent Nagano und dem weltweit in der Zahl seiner Dienstjahre unübertroffenen John Neumeier.
concerti
Hierzulande kämpfen Orchester ums Überleben – in Fernost erlebt die Klassik einen Boom
Twitter
Gramophone @GramophoneMag Ahead of his RFH performance tonight, @YundiMusic talks #Chopin http://bit.ly/23GWgqC  @southbankcentre
Dartington Arts @DartingtonArts We're recruiting forvolunteers; excellent work experience, full board accommodation #music #courses #concerts #fun
Classic FM @ClassicFM You voted for the music, so now enjoy the hits from the #HallOfFame with @johnsuchet1: http://classfm.co/HOFhour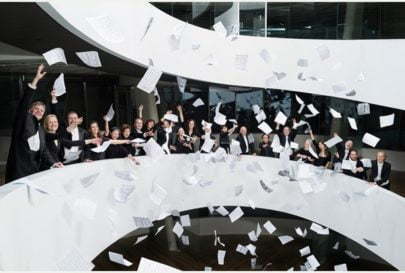 Photograph: Cambridge News