Classical News
In today's news, Andrew Lloyd Webber donates money to a trainee scheme at Scottish Opera, former ENO Artistic Director lands top job at Bolshoi & James Levine returns to the Ravinia Festival after two decades. Also, Huffington Post explains why classical music is making a comeback.
Herald Scotland
Andrew Lloyd Webber gives funds to Scottish Opera for trainee scheme
The charity established by the composer Andrew Lloyd Webber has donated money to a training programme at Scottish Opera.
The Times
Artistic director forced out of ENO lands top job at Bolshoi
The Bolshoi Theatre in Moscow is set to appoint a Briton to one of its top jobs in a rare honour for a foreigner at the Russian opera house and ballet company.
Broadwayworld
James Levine Returns to the Ravinia Festival After Two Decades, 7/23
Ravinia's longtime music director James Levine (1973-93) returns for the first time in more than two decades to lead the orchestra in Mahler's "Resurrection" Symphony
The Huffington Post
Why classical music is making a comeback
I'm often blown away at how many people have some kind of connection to classical music. Even if people don't listen to classical music regularly, a majority grew up playing an instrument or enjoyed classical-cultural staples like Disney's Fantasia.
WQXR
How to Make Music Out of 57 Individual Themes
Earlier this year, Grant Woolard, a California-based cartoonist, musician, and producer, mashed-up 57 well-known classical music themes by 33 composers.
Mail Online
Hundreds of die-hard Pokémon Go players brave torrential downpours and strong winds to capture monsters at the Sydney Opera House
People braved the rain and wind to play Pokémon Go around Sydney Opera House on Wednesday.
Tagesspiegel
Laufenberg: Wir zeigen keinen islamkritischen "Parsifal"
Am 25. Juli geht wieder der Vorhang hoch im Bayreuther Festspielhaus. Uwe Eric Laufenberg, Regisseur der "Parsifal"-Eröffnungsinszenierung, hat jetzt erneut bekräftigt, dass es ihm nicht um eine Kritik des Islams geht.
Klassik heute
Preisträger-Konzert mit Julia Fischer und Daniel Müller-Schott
Eine langjährige musikalische Verbundenheit zu den Festspielen Mecklenburg-Vorpommern bringt die Preisträger in Residence 2007 und 2008, Julia Fischer und Daniel Müller-Schott, erneut nach Mecklenburg-Vorpommern.
Musik heute
Hotel in der Elbphilharmonie vorgestellt
Der Bau der Hamburger Elbphilharmonie hat eine weitere Etappe geschafft: Am Dienstag wurde das Luxus-Hotel im Ostteil des Gebäudes der Öffentlichkeit vorgestellt.
Twitter
Tido Music @tidomusic Congratulations to @naxosrecords on becoming an @AppleMusic Curator. Exciting news for classical music playlisting.
Royal Opera House @RoyalOperaHouse General Booking opens for Autumn at 9am – let us know if you need any help http://www.roh.org.uk/seasons/2016-17/autumn … ^C
Jazzwise @Jazzwise Joanna MacGregor and Andy Sheppard jazz up Dartington http://www.jazzwisemagazine.com/breaking-news/14276-joanna-macgregor-and-andy-sheppard-jazz-up-dartington … #jazzsummerschool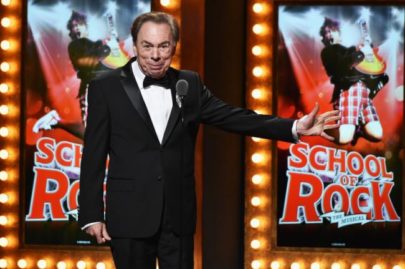 Photograph: Herald Scotland