In today's classical news: The RSNO announces its Composer Hub Intake, A take on sexism in the musical world, the St. John's Smith Square Christmas Festival and a celebration of Opera The Konzerthausorchester Berlin wins the award for innovative orchestra and at the Staatsoperette Dresden the stage is flooded by the sprinkler system. Also Karajans compete recordings on 356 CDs, some gossip about Franz Liszt and former German Home Secretary Otto Schily will be conducting a concert.
The Times
Richard Morrison: The world of classical music has had many quasi-Weinsteins
Pudgy, wrinkled and repellent; shamelessly predatory, detested and feared — no, this isn't another article about Harvey Weinstein.
Classical Music Magazine
RSNO announces 2017/18 Composer Hub intake
The five composers selected for the Royal Scottish National Orchestra's 2017/18 Composer Hub programme have been announced.
St John's Smith Square announces Christmas Festival 2017
The 32nd Christmas Festival at St John's Smith Square will take place 9-23 December. The festival, which comprises 14 concerts, will open with the City of London Choir's Carols by Candlelight, featuring festive classics, new favourites and audience participation.
Opera Now
As the UK celebrates Opera Passion Day, we look ahead to an event that focuses on the power of the human voice to move and inspire audiences
The Guardian
Trio Da Kali: the Malian musicians defying jihad – with help from Kronos Quartet
The first time David Harrington met Trio Da Kali, they made him cry. The lead violinist and founder of Kronos Quartet was at the home of a colleague in London where he was to be introduced to the three Malian musicians.
WQXR
The Liszt List! 5 Absurd Moments From the Eccentric Pianist's Life
Franz Liszt (1811-1886) was a celebrated composer and pianist, but at his peak, he was also regarded as a premiere showman. He enjoyed being a celebrity, and as long as attention was on him, he made sure to act the part.
Limelight
Karajan release sets record for biggest box set ever produced
Legendary conductor's complete recordings for Deutsche Grammophon and Decca, on 356 discs.
Reaction
The Star-Spangled Banner and its sleazy origins
Despite the more pressing matters of Puerto Rico, gun reform, and an impending nuclear holocaust, President Trump has recently been devoting a lot of energy — and Twitter characters — to NFL players refusing to stand during the national anthem.
Codex flores
Konzerthausorchester Berlin ist Innovatives Orchester 2017
Der in diesem Jahr erstmals vergebene und mit 10'000 Euro dotierte Preis «Innovatives Orchester 2017» der Deutschen Orchesterstiftung geht an das Konzerthausorchester Berlin. Einen Sonderpreis erhält das Staatsorchester Mainz.
Musik-heute
Ex-Innenminister Schily wird Konzert dirigieren
Der frühere Bundesinnenminister Otto Schily (85) geht unter die Dirigenten – zumindest für einen Abend: Am 5. Januar 2018 leitet der Rechtsanwalt und SPD-Politiker ein Neujahrskonzert im münsterländischen Borken.
Klassik.com
Staatsoperette Dresden: Sprinkleranlage flutet Bühne
Bei einer turnusmäßigen Überprüfung der Sprinkleranlagen in den Spielstätten im Kraftwerk Mitte kam es gestern zu einer folgenschweren Havarie: auf die Bühne der Staatsoperette strömten Unmengen Wasser.
Twitter
Classical Music News‏ @CIassicalMusic RCM announces Master of Education course http://dlvr.it/PwYZJy  #ClassicalMusic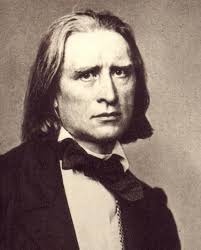 Franz Liszt