In today's news: Munich's piano spring – thousands of classical fans arrive for concerts featuring Trifonov to Barenboim, and the change in music listening habits through the increased move among listeners from radio to internet streaming providers. Google releases new technology that allows musicians to collaborate with AI, and UK Government cracks down on Google and Bing over music piracy. Is Berlin's state opera meeting the deadline for planned opening date?
Gramophone
Debate: When is film music 'classical'?
Classical composers Philip Glass and John Corigliano have both had success scoring for the big screen. They debate that relationship with Jed Distler in New York
Classical Music Magazine
Google's AI Duet lets you make music with a computer
Google has launched a new musical experiment with artificial intelligence, which allows users to make music with their computer.
The Register
Google agrees to break pirates' domination over music searches
UK government-hosted talks spanning two Parliaments have culminated in Google and Bing at last agreeing to tweak their search results in response to copyright-holders' concerns, thereby heading off threatened legislation on their conduct.
International Arts Manager
ACE supports new transgender arts company
A new Arts Council England (ACE) funded company has launched in Manchester, with a stated goal of promoting performing arts created by transgender artists. Trans Creative, which is led by performer and activist Kate O'Donnell, opened for business on 10 February during Queer Contact festival.
Biggleswade Today
Classical music but played in an unexpected way
The mantra is to make classical music more social, meaningful and dramatic, without losing depth or sincerity.
Der Tagesspiegel
Kann der Eröffnungstermin eingehalten werden?
Eigentlich soll die Berliner Staatsoper nach Bauarbeiten am 3. Oktober wieder eröffnen. Die Senatsverwaltung sagt nun, es gäbe da noch "Abstimmungsbedarf". Intendant Flimm ist aber zuversichtlich.
Süddeutsche Zeitung
Zehntausende Klassikfans strömen zu Konzerten und Klavierabenden, von Trifonov bis Barenboim. Und der Pianist Radu Lupu wird als Altmeister bejubelt – zu Recht.
neue musikzeitung
Auf der Suche nach sich selbst
Die "Klassik/Kultur-Wellen" der Öffentlich-Rechtlichen im Internet.
The New York Times
This Maestro Is Turning 90. He's Also Conducting Over 90 Concerts This Year
Maestro Herbert Blomstedt, who will turn 90 in July and is conducting more than 90 concerts this year with the world's leading orchestras.
classicalworld.com
C4 to Present Student Competition Winners and More in 'EMERGING' Concert
C4: The Choral Composer/Conductor Collective will present Emerging – Winners of C4's First Student Competition and Other Works, the second concerts of its Collaboration 2016-17 New York season.
Twitter
Classical Music News ‏@CIassicalMusic ROH commissions new Benjamin opera http://dlvr.it/NR7KRx  #ClassicalMusic pic.twitter.com/05KWp66S19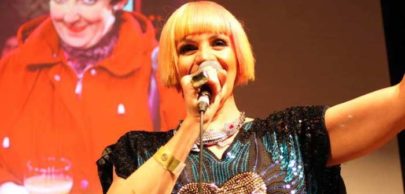 Image: International Arts Manager