Friday #ClassicalNews Round Up
The 19th Leeds piano competition was won on Saturday night by Eric Lu, a 20-year-old from Boston in the United States, whose sparkling and supremely confident performance of Beethoven's fourth piano concerto secured him the top place, and also the Hallé orchestra prize.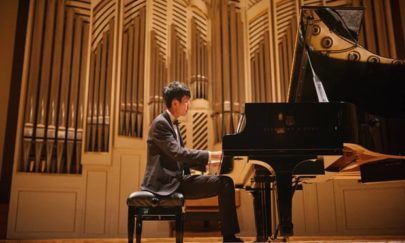 These #Leeds Piano Competition players are incredible. Gob well and truly smacked over here! @leedspiano This lad Eric Lu is astonishing – and he's only TWENTY!?!

— kitakatakilburn (@kitakatakilburn) September 15, 2018
(via The Guardian)
---
Spitalfields Music Festival will open on the 1 December. 
The first event is an evening of Byrd held at the Tower of London.
The festival's curator, conductor André de Ridder, said: 'It's a great honour to be able to share this festival line-up with you and to have had the opportunity to continue to develop our vision for a 21st-century music festival, with the Spitalfields Music family.'
The festival will feature performances by soprano Mary Bevan, lute player Liz Kenny, turntablist Shiva Feshareki, and Arcade Fire's Richard Reed Parry.
Gonna be a goodie, this one.https://t.co/KiO7UYUwQH https://t.co/uWlUglWZgD

— Dominic Haddock (@DominicHadds) November 21, 2018
(via Rhinegold)
---
A study published by the Max Planck Institute for Human Cognitive and Brain Sciences (MPI CBS) in January found that musicians who work in the two fields demonstrate substantially different brain activity, even when they're playing the same music.
The research could help explain why musicians seem to excel in one or other style, and not usually in both.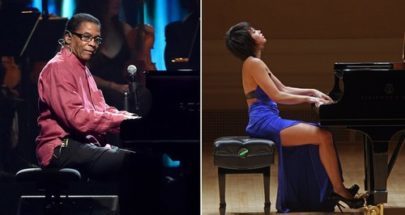 Classical pianists tend to focus on the second step – the 'how'. This means their focus is on technique and the personal expression they add to the piece.
Jazz pianists on the other hand focus on the 'what', meaning they are always prepared to improvise and adapt the notes they're playing.
(via ClassicFM)
---
Die französische Dirigentin Ariane Matiakh wird neue Generalmusikdirektorin der Staatskapelle und der Oper Halle. Die 38-Jährige trete zur Spielzeit 2019/20 an, teilte die Theater, Oper und Orchester GmbH am Montag mit. Matiakh übernimmt die Nachfolge von Josep Caballé Domenech, dessen Vertrag in diesem Sommer nach fünf Jahren nicht verlängert wurde.
Ariane Matiakh wird #Generalmusikdirektorin in #Halle . Die französische #Dirigentin übernimmt die Staatskapelle und die Oper Halle. pic.twitter.com/R9D7K8OkSW

— 3sat Kulturzeit (@kulturzeit) September 18, 2018
French conductor Ariane Matiakh is the new music director of the Staatskapelle and the Oper Halle. Her contract will begin from the 2019/20 season, announced the managing director of the Bühnen Halle on Monday. Matiakh succeeds Josep Caballé Domenech, whose contract was not renewed after five years.
(via musik-heute)
---
Belgian musician Tristan Driessens found his inspiration and his calling east of the Bosphorus, becoming one of the West's few masters of the oud and of Ottoman classical music.
In an interview with AFP News, Driessens tells of how he is helping to build a musical bridge for others, working with refugees arriving from the east to help preserve and develop their musical culture in European exile.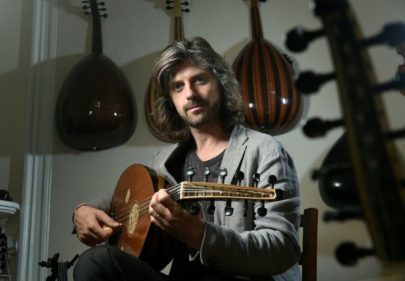 This group brings together #refugees who have fled to Belgium from #Syria, #Iraq, #Afghanistan and as far as Tibet to play concerts and record new music together in Brussels.#Music #Amerli #Brussels #TristanDriessenshttps://t.co/rrj8R6yyj6

— The Peninsula (@PeninsulaQatar) September 19, 2018
(via Yahoo)