Classical News
In our news today, popstar Prince died at the age of 57, the world celebrates Menuhin's centenary with #Menuhin100, Joshua Bell joins US cultural mission to Cuba and Anna Clyne wins the 2016 Hindemith Prize for her outstanding contemporary compositions.
The New York Times
Prince, an artist who defied genre, is dead at 57
Prince, the songwriter, singer, producer, one-man studio band and consummate showman, died on Thursday at his home, Paisley Park, in Chanhassen, Minn. He was 57.
The Big Issue
Bow down to Yehudi Menuhin's genius
This Friday is the 100th birthday of one of the most remarkable musicians of modern times. The great violinist, conductor, pedagogue and humanist Yehudi Menuhin – or Baron Menuhin of Stoke d'Abernon – was born on April 22, 1916, and would have reached his century this week, were he alive.
The Strad
Violinist Joshua Bell joins US cultural mission to Cuba
The US government has this week sent a cultural mission to Cuba following President Barack Obama's visit to the country last month, signifying a thaw in diplomatic relations.
Classical Music Magazine
Anna Clyne wins €20,000 Hindemith Prize
The 2016 Hindemith Prize has been awarded to Anna Clyne. Awarded annually by Germany's Schleswig-Holstein Music Festival, the €20,000 (£15,750) award recognises outstanding contemporary composers.
Leonard Slatkin to assume new role in Lyon
Leonard Slatkin will become honorary musical director of the Orchestre national de Lyon on 1 September 2017. The specially created role ensures that Slatkin will continue to work with the orchestra until at least 2020; he will conduct for at least six weeks over the 2017/18 season and four weeks the following season.
Pizzicato
Milan's Teatro Lirico will reopen in 2017
The renovation works at Teatro Lirico in Milan have been delayed, according to Italian media. The theatre is closed since 1998 and was scheduled to reopen by the end of 2016.
Epochtimes.de
Experte: Streaming ist zentraler Treiber im Musikmarkt
CD-Verkäufe bleiben in Deutschland aus Expertensicht trotz Musik-Downloads und Streaming-Diensten noch lange wichtig.
FAZ
Der Meister des musikalischen Alleingangs ist tot
Vor wenigen Tagen musste sich Prince wegen einer Grippe im Krankenhaus behandeln lassen. Jetzt wurde der Musiker tot in seinem Haus gefunden. Seine künstlerische Bedeutung für den modernen Pop, Funk und R&B lässt sich kaum ermessen.
Die Welt
Heilige Entjungferung auf offener Bühne
Warum faszinieren uns Rollendebüts klassischer Sänger nach wie vor? Die Opernfans fiebern dafür jahrelang und reisen ihren Lieblingen um den Globus nach. Eine aktuelle Spitzenumschau.
Klassik.com
Richard-Wagner-Preis der Stadt Leipzig für Waltraud Meier
Die Sängerin Waltraud Meier erhält den Richard-Wagner-Preis der Stadt Leipzig. Die Auszeichnung ist mit 10.000 Euro dotiert und wird von der Leipziger Richard-Wagner-Stiftung verliehen.
France musique
A Milan et Séville, l'amiante mine les opéras
Deux affaires judiciaires liées à la présence d'amiante placent le Teatro alla Scala de Milan (Italie) et le Théâtre Maestranza de Séville (Espagne) dans une situation délicate.
Twitter
Caterina Grewe @Caterina_Mai The CD is now available to purchase online: http://www.caterina-grewe.com/eng/recordings.html …
Live Music Now @LiveMusicNowUK Details of our extraordinary 100 events to celebrate #Menuhin100 Centenary today are here. We hope to see you there! http://www.livemusicnow.org.uk/Menuhin-Centenary-Event-Schedule …
BBC Radio 3 @BBCRadio3 Yehudi Menuhin born today 100 years ago. A tribute to him coming up soon on Breakfast with @clemencybh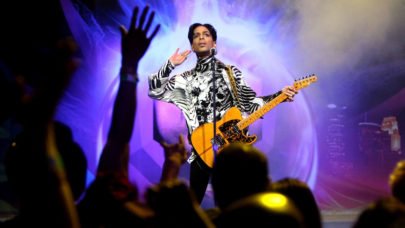 Photograph: Kristian Dowling/Getty Images