Classical News
The Guardian
Harry Brunjes to replace Martyn Rose as ENO chairman
Brunjes will remain in the role until a permanent replacement can be found
BBC Music Magazine
Join us at the BBC Music Magazine Awards 2015!
Buy tickets to our ceremony at Kings Place, London
The Strad
German orchestras focused on music education, finds survey
According to the latest survey compiled by the German Orchestra Association, the 2013–14 orchestral season encompassed 4,160 concerts for children and young people – 94 per cent more than in the same period ten years ago.
Gramophone
The tenor Waldemar Kmentt has died
The Austrian tenor Waldemar Kmentt has died; he was 85
Classic FM
Are these the ten best string players ever?
Some of history's legendary violinists, cellists and viola players make up our top 10. Do you agree? Have your say – and vote for your favourite
Zeit Online
"Pophörer sind nicht dumm oder falsch erzogen"
Wie wird ein Song zum Hit? Der Musikwissenschaftler Volkmar Kramarz beschäftigt sich seit Jahrzehnten mit dieser Frage. Jetzt hat er das Erfolgsrezept gefunden.
pizzicato
'Ulster Orchestra' aus dem Schlimmsten raus
Das Parlament Nordirlands hat jetzt ausreichend Geld in Aussicht gestellt, um das nahezu bankrotte 'Ulster Orchestra' zu retten.
Houston Grand Opera Raises $172.9 Million
Houston Grand Opera got a tremendous response to their performance campaign.
Klassik.com
Russischer Komponist droht Regensburger Theater mit Klage
Lubchenko im Streit mit Regisseur Purcarete über Uraufführung von Doktor Schiwago
El Mundo
Unidad Editorial apoya a la Fundación Albéniz
El grupo editor de EL MUNDO patrocinará la cátedra de contrabajo de la Escuela Superior de Música Reina Sofía.
Twitter
Southbank Centre @southbankcentre : #Wagner's #Ringcycle at Royal Festival Hall – 100 musicians Over 18 hours of music with film projections on giant screens  #Classical1516
The Royal Ballet ‏@TheRoyalBallet : Choreographer George Balanchine was born #onthisday in 1904. Brilliant 'Balanchineisms': http://www.roh.org.uk/news/i-am-a-cloud-in-trousers-the-sayings-of-george-balanchine … ^C
BBC Proms Team ‏@bbcproms : The 2015 Inspire Young Composers' Competition was launched on @BBCRadio3 Breakfast. http://www.bbc.co.uk/proms  #Inspire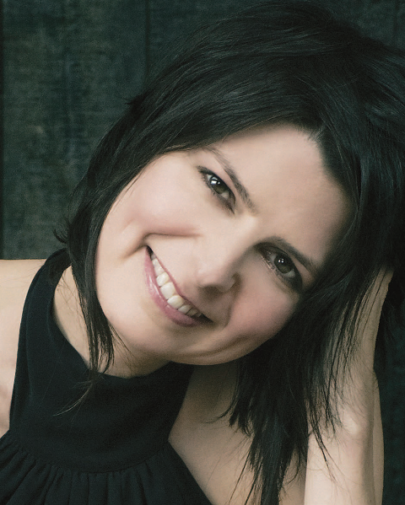 Fenella Barton. Photo: The Strad