Gramophone
Glyndebourne to stage new community opera in 2013
Imago, composed by Orlando Gough, will involve 90 local residents in a modern digital tale
Classical music steps into the spotlight at midem 2013
A strong conference and showcase programme announced
Classic FM
Montserrat Caballé suffers stroke
The Spanish opera star is recovering in hospital in Barcelona, after being flown home from Russia on Saturday.
André Rieu's 'Home For Christmas' cinema screenings announced
André Rieu's 'Home For Christmas' concert is to be screened in cinemas across the UK and Ireland, including a live satellite link-up and Q&A with Rieu himself.
Classical Music Magazine
Creative Scotland to address structure, language and openness
Sir Sandy Crombie, chairman of Creative Scotland, has published an update on the funding body's situation after a board meeting held yesterday.
BBC News (found on Musical Chairs)
Will your piano end up in the dump?
Many old pianos are now being dumped, abandoned, neglected, smashed – even burnt. Why is this happening, and should we care?
Deceptive Cadence
Roomful Of Teeth: Experimental Singing, Smiles Guaranteed
Roomful of Teeth is an exciting young vocal octet founded just three years ago and directed by Brad Wells. And if the group's name is a little, um, in your face, that's entirely intentional.
Slipped Disc
Orchestra offers to play your tweets
A Dutch orchestra, under threat of abolition, would like to receive your tweets on Friday. Send in any melody you compose, the site will reduce it to 140 characters and Metropole will perform it for a global audience. How can you resist?
Just in: musicians hit by airline insolvency
The Basle Symphony Orchestra were due to play in St Petersburg next week. But the concerts are now in jeopardy since Swiss charter airline Hello.ch has gone bust, leaving thousands stranded.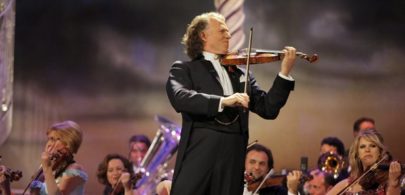 Classic FM