Classical News
In today's news, an interview with Jonas Kaufmann in The Guardian, Musik heute announces that the 2015 European composer prize will be awarded to Turkish Sinem Altan and the results of the German Echo awards in Neue Musikzeitung. Also, former chief technician of Steinway pianos, Franz Mohr, talks about his relationship with pianist Vladimir Horowitz.
The Guardian
Organ failure: the Nazis condemned it; at last we can make our own minds up about Jón Leifs' Organ Concerto
Many of the Icelandic composer's works have established a place in the repertoire, but why is his notorious organ concerto still so rarely performed?
Jonas Kaufmann: 'I feel like an ambassador'
With his smouldering looks and extraordinary voice, Jonas Kaufmann is hailed as the greatest living tenor. Ahead of his performance at the Last Night of the Proms, Stephen Moss meets one of opera's most serious and sought-after superstars
The Independent
Wurlitzer pipe organ: Historic instrument sounds again in UK cinema after 55-year absence
Restored cinema organ from the 1930s has been installed in east London
The Telegraph
Nigel Kennedy: Classical musicians must stop ignoring audiences
Classical musicians should be allowed to interact with their audiences, Nigel Kennedy says
Classic FM
Here's what happened when violinist Anne-Sophie Mutter took Bach to a nightclub
She's one of the world's best violinists: absolutely A-list. But how would the nightclubbing population of Berlin react to Bach, Vivaldi and Gershwin?
Süddeutsche Zeitung
Der unkonventionelle Dirigent Paul McCreesh hat eine eigene Plattenfirma gegründet und Händels "L'Allegro, il Penseroso ed il Moderato" in einer grandiosen Aufnahme herausgebracht.
Musik heute
Europäischer Komponistenpreis beim "Young Euro Classic"-Festival vergeben
Die türkische Musikerin Sinem Altan ist mit dem Europäischen Komponistenpreis 2015 ausgezeichnet worden. Ihr Werk "Hafriyat – Earthwork" wurde beim Young Euro Classic uraufgeführt und von einer Publikumsjury ausgewählt, teilten die Veranstalter am Sonntag mit.
Neue Musikzeitung
ECHO Klassik 2015: Die Preisträger stehen fest
Jonas Kaufmann (Sänger des Jahres), Joyce DiDonato (Sängerin des Jahres), Elina Garanca (Solistische Einspielung des Jahres/Gesang), Lang Lang (Instrumentalist des Jahres/Klavier), Andreas Ottensamer (Instrumentalist des Jahres/Klarinette), Maurice Steger (Instrumentalist des Jahres/Flöte) und David Zinman (Dirigent des Jahres) zählen zu den Preisträgern des ECHO Klassik 2015. Dies gab der Bundesverband Musikindustrie (BVMI) heute in Berlin bekannt.
France Musique
Les caprices de Vladimir Horowitz racontés par le technicien en chef des pianos Steinway
Franz Mohr a travaillé auprès des plus grands pianistes du XXe siècle, attentif à leurs envies, leurs colères, mais surtout à leurs pianos. Il raconte dans un long entretien son expérience mouvementée avec le pianiste Vladimir Horowitz.
Washington Post
In life's coda, master composer George Walker has a symphony in mind
At 93, Walker, the first African American to win a Pulitzer Prize for composition, is still working
Twitter
ClassicalToday ‏@ClassicalToday: Wagner In The 21st Century: If Wagner Had A Blog http://goo.gl/LpPi6u
BR Klassik @BR_KLASSIK 4h: Buch über Riccardo Chailly: "Das Geheimnis liegt in der Stille – Gespräche über… http://dlvr.it/Bxg9v8  #klassik
Konzerthaus Berlin ‏@Konzerthaus: Das sind sie! Die Preisträger des diesjährigen ECHO Klassik! Die begehrten Trophäen werden am 18. Oktober bei uns… http://fb.me/4xZn6PGkr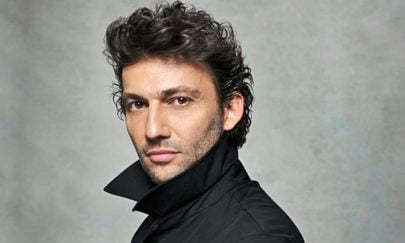 "I feel like an ambassador" tells Jonas Kaufmann The Guardian
Photo credit: Gregor Hohenberg