In today's news: Vienna State Ballet appoints new director. Meet the 11 year old composers who wowed the New York Philharmonic. Deutsche Oper in Berlin offers a week of reduced price opera. Jessica Curry becomes London Oriana Choir composer-in-residence. Glyndebourne announces new programme for young orchestral player and female composers.
New York Times
Meet the 11-Year-Old Girls Whose Music Wowed the Philharmonic
It was the kind of debut most musicians only dream of: a world-class orchestra, tens of thousands of listeners. At its outdoor parks concerts last week, the New York Philharmonic performed works by two 11-year-old girls, Camryn Cowan and Jordan Millar — newcomers to the world of composing.
Rhinegold
The Times
UK singles chart to include music videos for the first time
The Official Charts Company will overhaul its rules to include music video streams and downloads for the first time. Unofficial videos and user-generated content featuring music will not count – but official videos played on YouTube, Apple, Tidal and Spotify in the UK will
Frankfurter Allgemeine
Martin Schläpfer übernimmt das Traditionsensemble
Martin Schläpfer wird Chef beim Wiener Staatsballett. Aber wie passen ein traditionsstarkes Ballett und sein Publikum zu einem Direktor, der sich tanzhistorisch nur in der Moderne auskennt?
klassik.com
Tenor Jonas Kaufmann ausgezeichnet
Der Tenor Jonas Kaufmann ist zum "Officier de l'Ordre des Arts et Lettres" ernannt worden. Überreicht wurde ihm die Auszeichnung von Thomas Vautraver, Leiter des Institut Français in München.
Klassik Heute
Deutsche Oper Berlin bietet eine Woche lang Oper zum kleinen Preis
Zum Beginn der neuen Spielzeit bietet die Deutsche Oper Berlin Musiktheater hautnah. Bei den vier Vorstellungen vom 25. bis 31. August kann man zum Einheitspreis von 25 Euro auf allen Plätzen Die Zauberflöte (am 25. und 26.), La Traviata (30.) oder den Barbier von Sevilla (31.) erleben oder beim großen Eröffnungsfest am 1. September hinter die Kulissen blicken – bei der Eröffnungskampagne "Auf, Auf!(takt)" gibt es eine Woche lang Oper als Intensiverlebnis für jedermann.
Platea
Valery Gergiev y la Orquesta del Mariinsky llegan al Festival de Granada por partida doble
Durante el próximo fin de semana, los días 30 de junio y 1 de julio, el prestigioso director de orquesta ruso Valery Gergiev visitará el Festival Internacional de Música y Danza de Granada al frente de la Orquesta del Teatro Mariinsky.
Twitter
#Today in 1708 J. S. #Bach was appointed organist and chamber musician to Duke Wilhelm Ernst at Weimar #MusicHistory #classicalmusic pic.twitter.com/mhG4LX7zyQ

— Music History (@today_classical) June 25, 2018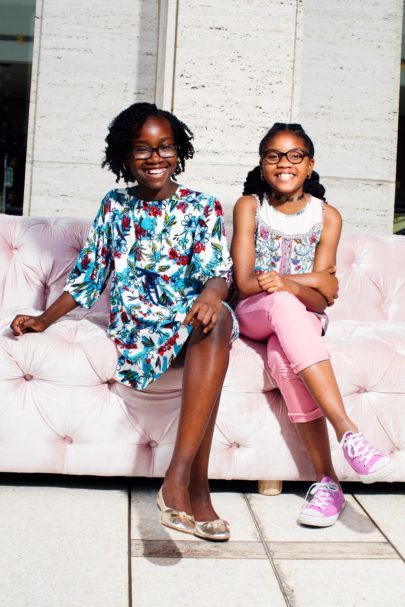 Camryn Cowan and Jordan Millar — newcomers to the world of composing (c) Celeste Sloman for The New York Times