In today's Classical News, Steven Isserlis donates his Glashütte prize money, and the Cincinnati World Piano Competition will close after 60 years. Thierry Fischer extends his contract with the Utah Symphony, and Kevin Zhu becomes the youngest ever winner of the Menuhin Prize.  Jon Webster steps down as MMF President, and enjoy some Bach performed on the Baritone saxophone.
The Strad
Cellist Steven Isserlis receives €25,000 Glashütte Original Music Festival Award
The artist will donate his cash prize to the International Musicians Seminar Prussia Cove, London Music Masters and Rhapsody in School programmes.
Cincinnati.com
Cincinnati World Piano Competition won't play it again
After 60 years, the Cincinnati World Piano Competition is closing its doors. The chief reason was financial, said Jack Rouse, chairman of the board. Despite generous donors in recent years, the competition was unable to raise the $300,000 needed to continue to exist.
Pizzicato
Utah Symphony Keeps Music Director Thierry Fischer Through 2021-22 Season
The Utah Symphony announced an extension of Thierry Fischer's contract as Music Director through the 2021-22 season. The agreement extends the current contract, which was signed to expire in 2019. Swiss conductor Thierry Fischer (56) is in this position since 2011.
The Violin Channel
Kevin Zhu, 16 – Youngest Menuhin Competition Prize Winner
16 year old American violinist Kevin Zhu is quickly building an impressive international reputation as a prodigious young talent of enormous potential.
CMUSE
Bach Cello Suite Performed on Baritone Saxophone
There are few pieces that are more frequently performed and recognized than Bach's Cello Suites. Noah Bedrin has performed one of the purest and arrangements of Bach's Cello Suite No. 2 using a baritone saxophone.
Music Business Worldwide
'Music Industry Legend' Jon Webster steps down as MMF President
The exec has resigned in order to pursue a number of external projects – including completion of a book about his time at Virgin Records.
Twitter
Today In Music @today_in_music 1688 – Christian August Jacobi, composer was born #thisdayinmusic
Guardian Classical‏ @GdnClassical Budapest Festival Orchestra/Fischer review – thought-provoking and exhilarating Bartók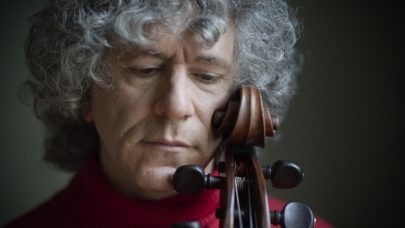 Image: The Strad, Steven Isserlis