Gramophone
Vienna Symphony launches own label with Mahler's First Symphony
Eponymous label will release up to four live, studio and archive recordings per year
Gramophone launches new digital archive app
Every issue since 1923 available as digital magazine for iPad
Lost Beethoven hymn receives its world premiere today
1820 work discovered alongside original sketches for Missa Solemnis
Classic FM
Il Divo and Katherine Jenkins for joint European tour
Il Divo will tour Europe with Welsh mezzo-soprano star Katherine Jenkins, including dates in Germany, Holland, Finland and Denmark.
The Guardian
Mali: no rhythm or reason as militants declare war on music
Islamist militants are banning music in northern Mali, a chilling proposition for a country where music is akin to mineral wealth
Slipped Disc
Glyndebourne appoints a dramaturg – an American all-rounder.
'Who needs a dramaturg?' said the artistic director of a major UK opera company at a recent meeting. 'What is a dramaturg?' said another.
Video just in: Composer smashes cello in concert to protest orchestra merger
The young German composer Johannes Kreidler is not yet a name to be reckoned with. Nor, if the bosses of German broadcasting have anything to do with it, will he be receiving many commissions any time soon.
An Overgrown Path, Blog
How many management agents are facing the axe?
Every day brings deeply disturbing reports of orchestras facing the axe as a result of funding cuts. But there is a conspicuous absence of reports of management agents facing the same axe.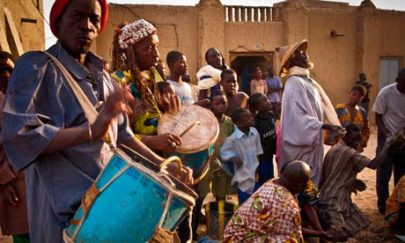 The Guardian