Vittorio Grigolo: Tenor suspended by Royal Opera House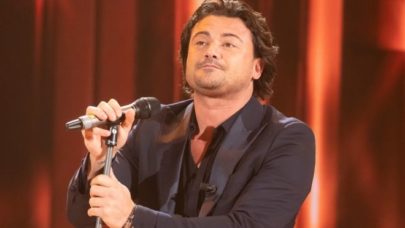 The Royal Opera House has suspended tenor Vittorio Grigolo while it investigates an "alleged incident" on a Japanese tour. A statement said: "Following an alleged incident on September 18 involving Vittorio Grigolo, the Royal Opera House opened an immediate investigation and Mr Grigolo was suspended." It did not give details of the allegation. Grigolo's representatives declined to comment, when asked by the BBC. The ROH statement added: "We are unable to comment further on this matter whilst the investigation is ongoing." Grigolo had been appearing as the title character in Charles-Francois Gounod's Faust, which was performed in Tokyo on 18 September. The 42-year-old was replaced by Russian tenor Georgy Vasiliev for the final performance in Yokohama on Sunday. The ROH originally said Grigolo was "indisposed" and had "withdrawn".
---
Plácido Domingo verlässt New Yorker Met Opera
Der Musiker Plácido Domingo hat alle Auftritte in der Metropolitan Opera abgesagt. Er beugte sich damit dem Druck mehrerer Frauen, die ihm sexuelle Belästigung vorwerfen. Der Tenor und Dirigent Plácido Domingo hat wegen Vorwürfen der sexuellen Belästigung die New Yorker Metropolitan Opera verlassen. Er habe bei der Opernleitung um Entbindung von seinen Pflichten gebeten und werde nicht mehr an der Met auftreten, sagte er der New York Times. Die Oper bestätigte seinen Rückzug. "Ich weise die Anschuldigungen gegen mich entschieden zurück und mache mir Sorgen um ein Klima, in dem Menschen ohne angemessene Untersuchungen verurteilt werden, aber nach einigem Nachdenken glaube ich, dass mein Auftritt in der Macbeth-Inszenierung von der harten Arbeit meiner Kollegen auf und hinter der Bühne ablenken würde", schrieb der spanische Opernsänger an die New York Times.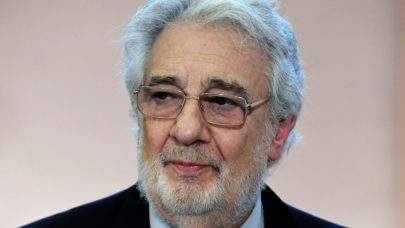 Plácido Domingo leaves New York Met Opera
The musician Plácido Domingo has cancelled all appearances at the Metropolitan Opera. He bowed to the pressure of several women who accuse him of sexual harassment. The tenor and conductor Plácido Domingo has left the Metropolitan Opera in New York on charges of sexual harassment. He told the New York Times that he had asked the opera directors to release him from his duties and that he would no longer perform at the Met. The opera confirmed his withdrawal. "I firmly reject the accusations against me and am concerned about a climate in which people are condemned without proper investigation, but after some reflection I believe that my performance in the Macbeth production would distract from the hard work of my colleagues on and behind the stage," the Spanish opera singer wrote to The New York Times.
---
L'avenir du belcanto passe par le concours Bellini à Vendôme
Créé en 2010 par le chef italien Marco Guiradini et Youra Nymoff-Simonetti, responsable de l'association Musicarte, le Concours International de Belcanto Vincenzo Bellini a acquis une solide réputation dans le paysage lyrique international. Il est devenu une étape incontournable pour les jeunes chanteurs désireux d'incarner les grands rôles du belcanto, cette expression la plus élégante de l'écriture lyrique italienne qui exige une technique de chant fondée sur la recherche du timbre, mêlant virtuosité vocale, maîtrise du timbre, longueur de souffle et souplesse dans l'interprétation. Un concours qui doit en partie sa réputation à la qualité de la sélection de la quinzaine de finalistes, parmi les quelques 400 candidats auditionnés dans le monde entier, et à la compétence du jury que présidera cette année Marco Guiradini, lui-même.

The future of the belcanto is through the Bellini competition in Vendôme
Created in 2010 by Italian conductor Marco Guiradini and Youra Nymoff-Simonetti, head of the Musicarte association, the Belcanto Vincenzo Bellini International Competition has acquired a solid reputation in the international opera world. It has become an essential step for young singers wishing to embody the great roles of the belcanto, the most elegant expression of Italian lyrical writing, which requires a singing technique based on the search for timbre, combining vocal virtuosity, timbre control, breath length and flexibility in interpretation. This competition owes its reputation in part to the quality of the selection of the 15 finalists, among the 400 candidates auditioned worldwide, and to the competence of the jury that Marco Guiradini himself will chair this year.